Indoor hockey teams do the double at county cup event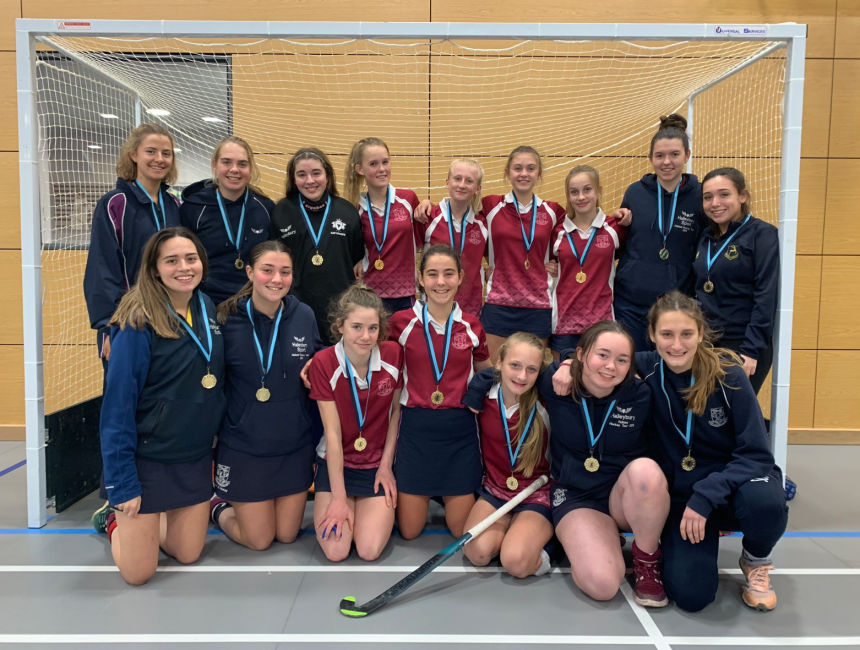 It was double delight for our girls' indoor hockey sides who won both the U16 and U18 county competitions at Queenswood School to qualify for the East finals.
Our U18 team overcame the hosts on penalty strokes 2-0 while the U16s also defeated Queenswood in their final game to clinch victory by a 3-1 scoreline.
"It's brilliant to see both teams performing at a high level," said Rob Schilling, Haileybury's Director of Hockey. "The double success illustrates the superb strength in depth of hockey at Haileybury and we're immensely proud of the girls."
The girls are back outdoors next week with the 1st XI travelling to Alleyn's School before fixtures against Felsted, Kimbolton and Chigwell on Saturday 30 November.