Inaugural U15 Girls' Football Tournament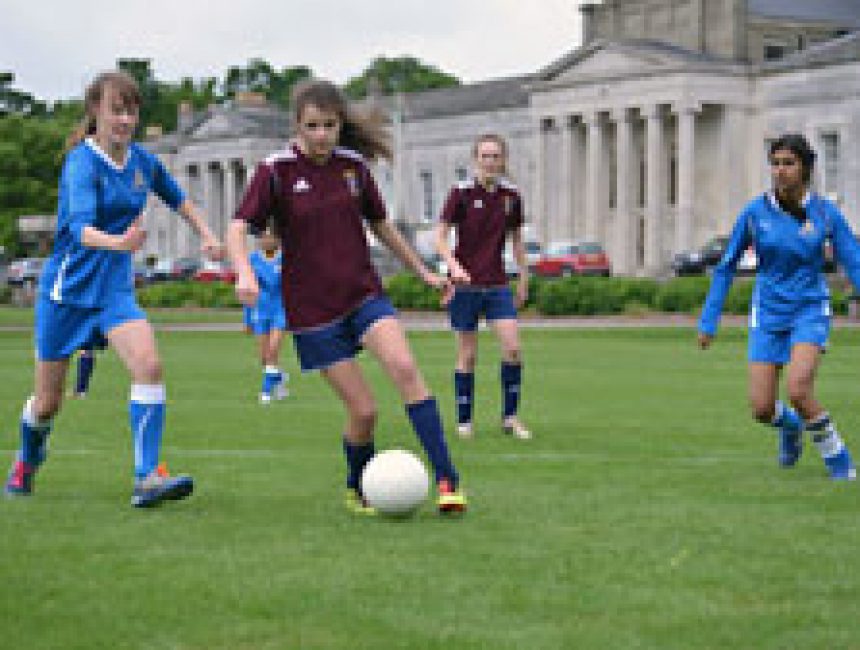 Haileybury hosted 14 teams of U15 girls in our inaugural U15 Girls' Football Tournament last week and were delighted to welcome England and Arsenal Ladies players Jordan Nobbs and Ellen White to watch some of the matches and make presentations.
The home side beat Licensed Victuallers' 2-0, Chigwell 1-0 and St Swithun's 2-0, also drawing with Kensington Dragons 0-0 and St Paul's Girls 1-1. The eventual finalists Simon Balle proved too strong for our inexperienced side. Final victory went to Westfield, who beat Simon Balle 3-0.
Haileybury captain, Lucy Price, scored three goals and Jade Logue, Annabel Taylor and Hollie Newton all scored too. Sadly this was not quite enough to qualify for the semi-finals. Maisie Franklin was great in goal throughout, whilst Sophie Rimmell played in defence with Bee Daloonpet, Coralie Spearman and Sophia Roberts. Ainul Mohamed, Isabel Stibbs and Charlotte Reade all played in midfield.
It was the Haileybury U15s first tournament and, for many, their first experience playing competitive football. The girls all did very well and should feel proud of their performances.