iGeo International Olympiad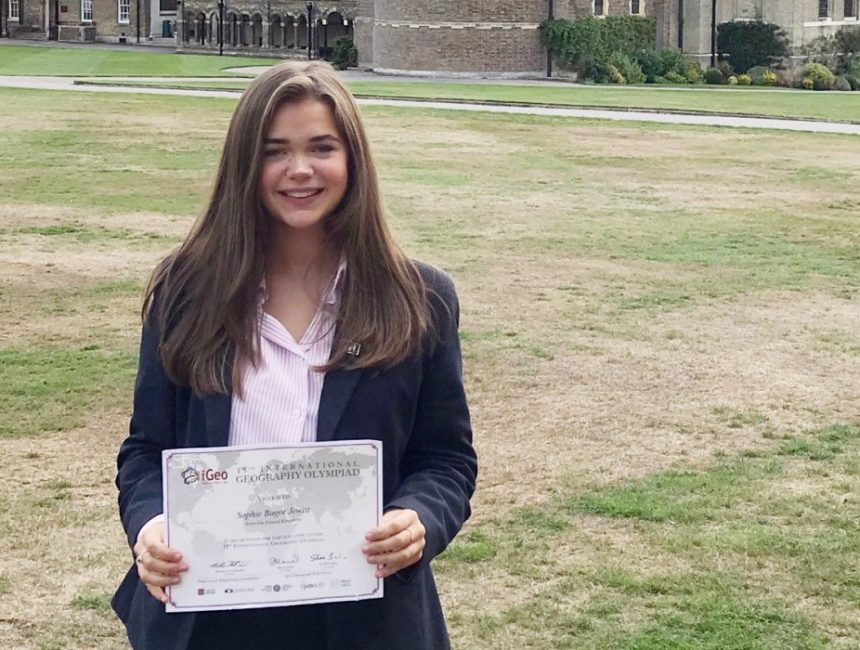 In July 2018 I was selected to represent Team UK at in the International iGeo Olympiad in Quebec, Canada. I was selected as part of a team of four after entering a nationwide essay competition run by the Royal Geographical Society. Once in Quebec, the competition involved a variety of different competitions such as a poster competition, written response tests, multimedia tests, fieldwork exercises and subsequent fieldwork analysis. Another important part of the Olympiad that happened was the cultural evening where you perform something either to do with your own country or the host countries culture.
Other activities that happened whilst I was there included things such as visiting the town of Old Quebec and investigating forest ecosystems. At the end of the trip all competitors went to an incredible night concert at a typically picturesque Canadian lake.
I loved going on the trip and I had an amazing time and overall, I think the main reason for this was because of the people that I met. With 200 people from 50 countries all there at the same time and place with the same interest in Geography made the experience so unbelievably unique.
Sophie Bagot-Jewitt Hailey U6th
'We are really proud of Sophie for being selected to take part in the Team UK at the Olympiad. She entered the competion indepedently and once selected competed all of the preparation alomgside her A level studies. Given she came top of the year at GCSE with a score of 98.5%, it is hardly a surprise she was slected as one of the brightest young geographers in the country.' George Seccombe Head of Geography
Read more about Sophie's win on the Geographical Association website.
Sophie is currently studying Geography, English and History and will shortly be applying to study Geography at leading universities both in the UK and overseas.