'I was struck by how friendly Haileybury was': Our new Chaplain on how he'll bring the school community together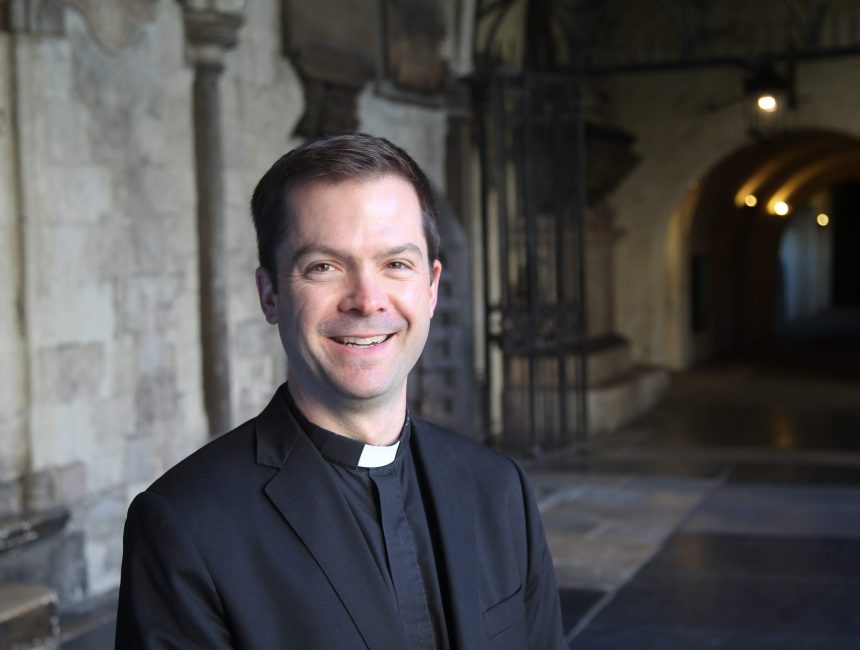 Reverend Chris Stoltz says he's looking forward to keeping the whole Haileybury community connected.
Chris, who joins us from Westminster Abbey, held his first service on Easter Sunday via video link.
And while he acknowledges that it's not the perfect way to begin his time at Haileybury, he's ready to embrace the challenge.
"We need to take whatever opportunity we've got to keep pupils connected and feeling as much a part of the place as they possibly can," he said.
"Thinking of the school not just as an educational institution but as an organisation which is trying to preserve people's wellbeing and keep them at the heart of something that's totally different to whatever they're experiencing in their own little bits of isolation, wherever they are."
"The Chapel is very, very impressive and I think what struck me is you can't miss it, whichever angle of Haileybury you're looking from. I hope that kind of prominence can remain and permeate across school life in a very interesting, creative and happy way"

Reverend Chris Stoltz
Chaplain
As part of the Connected School, Chapel will be available four days a week: Three days of pre-recorded videos – one of which is pupil-led – and on Friday, Chris will deliver a live service.
"It'll all be pretty brief and tidy," he said. "Because I think people's attention spans are ever diminished when we're using technology but, nevertheless, it will be a way to keep people coming back together – something reflective, something helpful but bringing people back into Haileybury as well."
Chris spent six years as Minor Canon and Precentor of Westminster Abbey following a stint of almost five years as Chaplain of Trinity College, Cambridge.
He was educated in the US and served a parish in the Midwest before moving to the UK in 2006 when he became Curate of St Michael's Church in Highgate.
"I was struck by how friendly Haileybury was," Chris said. "I thought people are extremely outgoing and kind – and people were genuinely welcoming me into the community and they were excited at the prospect of a new Chaplain."