Having a ball! In Weekend shines a light on the 'special' Haileybury boarding experience
The third In Weekend of the school year saw pupils enjoy a Bond-themed Winter Ball and take on Old Haileyburians in entertaining sports matches.
They got stuck in with activities, attended a chapel service and caught up with friends over brunch as everyone remained on campus for the whole weekend.
They were joined by some familiar faces on Sunday when dozens of Old Haileyburians and their families returned to school for netball and football matches, organised by Haileybury Connect.
It made for a memorable weekend which showcased the school's brilliant boarding provision and the range of opportunities which come with it.
"The boarding experience here is special," said Simon Heard, Haileybury's Deputy Master. "It's because of a fantastic house system and the wonderful environment and setting of the school campus, which creates a calm and peaceful space.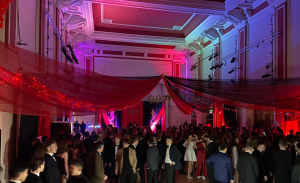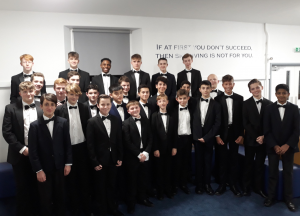 "It is an all-round boarding experience with strong academic support inside and outside of class, and we have one of the best co-curricular setups in the country. The pupils are happy, respectful of each other, and motivated to do well."
There was also a full schedule of school sports matches for the first time this term.
In matches against Abingdon School, the Boys Football 1st Team were edged out 2-1 by Abingdon School but the 2nd XI won 3-2. The U15As and U14As were victorious and the U16As drew 1-1.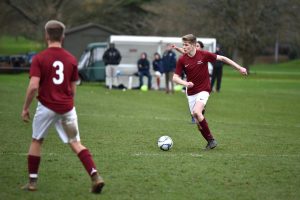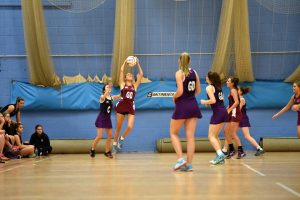 Our Netball 1st VII had a comfortable win over Kimbolton School, with the seconds, thirds and fourths all recording wins too. In fact, our girls won nine of the 11 fixtures in the block.
In hockey, the Boys 1st XI won their first game of the season, overcoming The King's School Canterbury 2-1. In lacrosse, the seconds beat the same school 8-6, and there was an emphatic 11-2 win for our Girls U12A lacrosse side.
The OH footballers retained the Lyttelton Cup, holding the current crop to a 0-0 draw. In the netball, the 1st VII won 36-19 and the 2nd VII lost 20-37.