Haileybury's Master retires after 37-year teaching career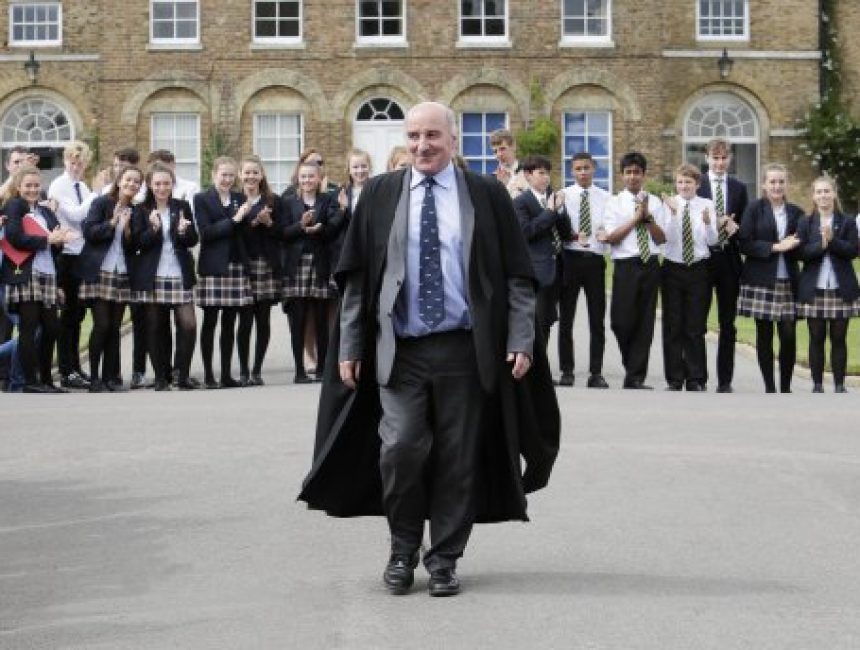 Haileybury's Master, Mr Joe Davies, has retired after a successful teaching career spanning nearly 40 years.
Mr Davies was given a warm send-off on his last day, including a 'clapping out' ceremony where the whole school gathered together to show their appreciation with applause – a longstanding Haileybury tradition for retiring Masters.
Other tributes included pupils planting a tree on the College's grounds in recognition of his loyalty and service, and a farewell concert with a special rendition of his favourite musician Bob Dylan's song Make You Feel My Love.
After being educated at Christ College, Brecon; St John's College, Cambridge; and University College, Cardiff, Mr Davies started his teaching career at Tonbridge School in Kent.
This was followed by a Deputy Headmaster post at St John's School, Leatherhead, and a Headmaster role at Sutton Valence School in Kent.
He was appointed as the Master of Haileybury in 2009. During his eight-year headship he has led the Haileybury community and overseen busy day-to-day College life, including lessons, exams, sports, plays, concerts, and a whole host of other co-curricular activities – over 140 at the last count.
Mr Davies has also held other positions of responsibility in the education sector, including Chairman of the South East division of the Headmasters' and Headmistresses' Conference (HMC), and Chairman of the Independent Schools Teacher Induction Panel (ISTIP), which trains over 1000 independent school teachers each year. He is also a National Leader in Education (NLE). He has been the Governor of several schools, including Tudor Hall School in Oxfordshire and Haileybury Turnford, an academy school in Hertfordshire that is sponsored by Haileybury.
He plans to spend his hard-earned retirement "being the best grandfather in the world", travelling, and running and cycling.
"I have enjoyed my time at Haileybury; it is a very special place and working with the pupils, families and staff has been a fantastic experience," he said. "Thank you to everyone for their support and wishes. I am really going to miss the sense of being in such a compassionate and close-knit community."
Haileybury's new Master will be Mr Martin Collier, Headmaster of St John's School in Leatherhead, who will take up the role in September 2017.