Haileybury's artists display work in exhibition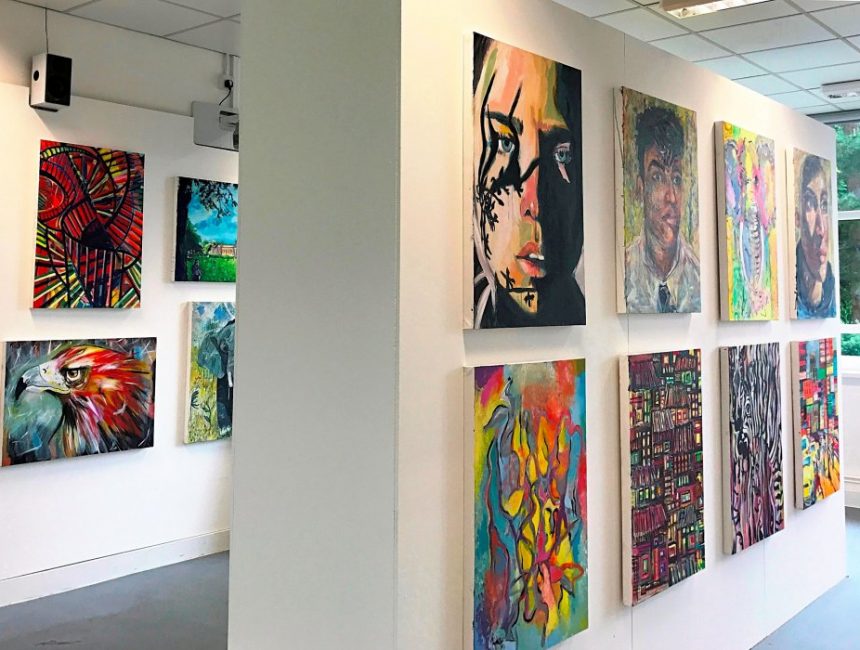 Our Fifth and Sixth Form artists' hard work over the past year will culminate in a creative and colourful exhibition on Thursday 24 May.
The highlight of the Art calendar, the exhibition will include pupils' work from GCSE, A Level and International Baccalaureate (IB) Diploma coursework units, as well as some of the exam themes, including 'Flight', 'Animal', 'Man-made', 'Maps', 'The Urban Environment' and 'Rings'.
We are delighted that a large number of our Upper Sixth Art pupils have been accepted into some top art schools this year, with 100% acceptance into their first choice.
Everyone is very welcome to come along tomorrow evening:
The exhibition will open from 7pm on Thursday 24 May

It will take place in the new light and airy gallery spaces on the ground floor of the Art Department (pictured above)

Refreshments will be provided.