Haileybury Youth Trust to give refugees the building blocks to create new homes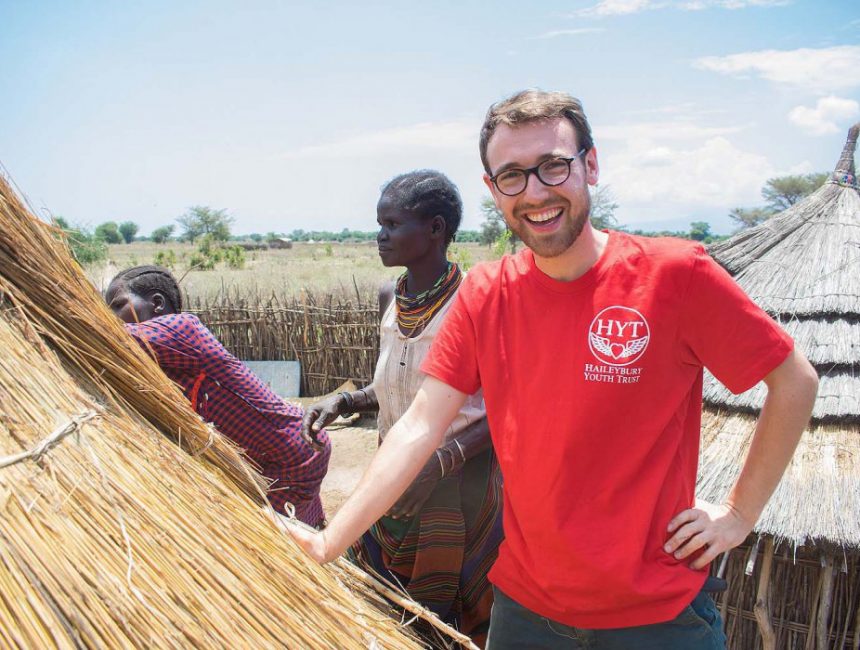 The Haileybury Youth Trust (HYT) is to help young refugees who have fled war the chance to turn around their lives by training them to build new homes and schools in their adopted country.
The charity – originally established in 1890 by Haileybury – has been awarded a contract by Enabel, the Belgian Development Agency to deliver two new projects in Uganda, funded by the EU Trust Fund.
The first is in Bidi Bidi – one of the world's largest refugee camps where an estimated 270,000 people live in makeshift homes or tarpaulin tents. Located in northern Uganda, refugees from South Sudan have fled because of a brutal civil war there. Many South Sudanese refugees feel they will not be able to return home and have been allowed by the Ugandan government to stay in the settlement camps and rebuild their lives.
Meanwhile, the second project is in Karamoja – a poor and under-developed region in north-eastern Uganda, home to the Karamajong, an ancient tribe of pastoral nomadic people.
HYT will train 100 young people – 50 in Bidi Bidi and 50 in Karamoja – to construct sustainable buildings, such as homes and schools, using a pioneering brick made from compressed earth. This Interlocking Stabilised Soil Block (ISSB) is a low-cost and carbon-saving alternative to the traditional fired brick.
HYT will build a pilot demonstration house for trainees to replicate. The shelter has a simple yet effective circular design made from ISSB bricks and a thatched bamboo roof.
The idea is that once trained, the trainees will pass on the skills they have learned to larger numbers in a cascade effect. They will be able to build affordable, environmentally-friendly homes, schools, sanitation facilities and water tanks.
Russell Matcham, HYT's Director, said: "The South Sudanese are some of the most vulnerable and poorest people in the world currently living one of the world's largest settlement camps. It is important that the refugees at Bidi Bidi are given skills by which they can create homes and develop livelihoods. Similarly, the Karamojong people live in a dry and arid region and have very few resources. We hope that by teaching sustainable construction skills to Ugandans and South Sudanese, education, opportunities and the quality of life will improve for future generations.
"Uganda has Africa's largest refugee population and is also one of the fastest growing populations on earth. It is imperative that infrastructure development is done in a way that preserves the environment, rather than damages it."
HYT will begin work on the two new projects, which will last for three months, later this Spring. Last year the charity was awarded a prestigious Ashden International Award for its sustainable buildings, where the guest of honour was former US Vice President, Al Gore.
Haileybury has a strong service ethos, not just in the UK but around the world, and aims to develop in every pupil a sense of giving something back to the communities they serve. The Haileybury Youth Trust is an important part of this.