Haileybury Youth Trust builds teachers' house in Uganda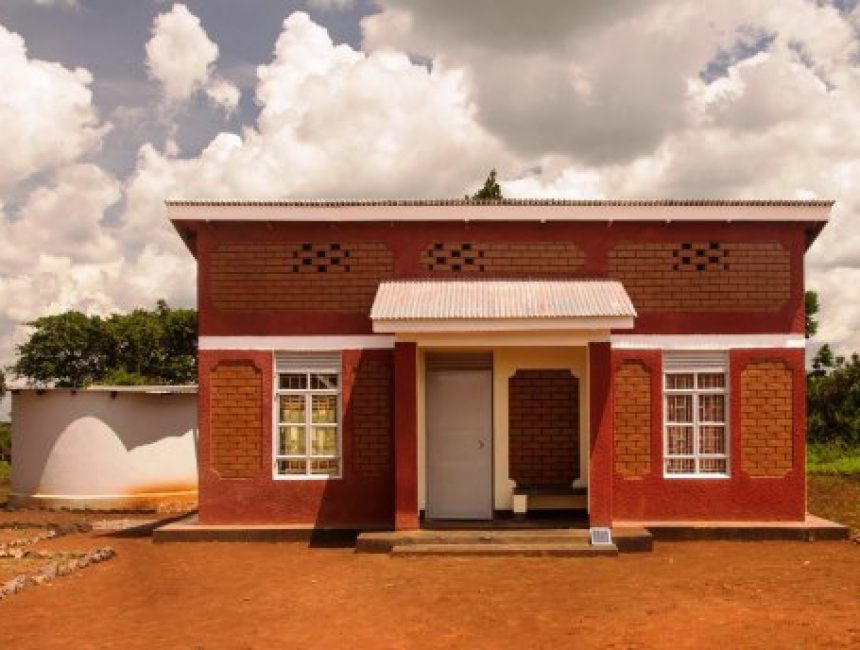 Haileybury's school charity, the Haileybury Youth Trust, has teamed up with top architects to design and build a low-cost and sustainable teachers' house in Uganda.
The hope is now that the prototype can be rolled out across the country, where there is an urgent need for sustainable housing.
The Haileybury Youth Trust (HYT) works in Uganda, which is one of the poorest countries in Africa, to transform people's lives and improve communities.
It focuses on sustainable building projects, using compressed interlocking earth blocks instead of environmentally damaging fired bricks.
One of its latest projects was helping to design and build a home for school teachers who often have to travel long distances to reach their work (the house is pictured). During the rainy season, when the dirt roads turn into mud, the teachers often can't make it in to school for days as travel is impossible.
HYT partnered with architecture firm Feilden Clegg Bradley Studios (FCBS) on the project.
The walls of the house were created using interlocking earth blocks which reduce the need for cement. HYT trains young Ugandans to use this block technology, therefore reducing the production of fired bricks, which lead to the devastation of biodiversity and increases CO2 emissions.
The house has a double height space to allow cross ventilation, and overhanging roof, shared indoor and outdoor social spaces, and solar powered lighting.
Russell Matcham, HYT's Director, said: "We are delighted to have worked with such a distinguished firm of architects, FCB Studios, to build this unique teachers' house as part of HYT's training programme in Uganda. Providing accommodation on site means teachers do not have to walk long distances to school each day and this leads to greater learning opportunities for disadvantaged children."
You can read an article about this project that appeared in the Architects' Journal: https://www.architectsjournal.co.uk/buildings/fcbs-charity-builds-ugandan-teachers-house/10011720.article?blocktitle=Big-picture-story&contentID=13625