Haileybury Winners of Inaugural Girls' Football Tournament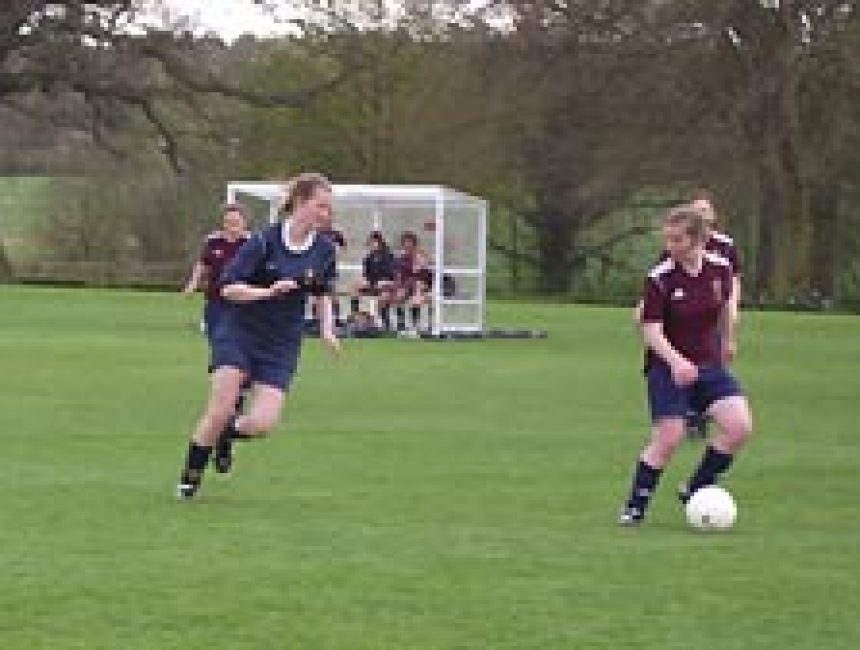 The College welcomed five teams to the inaugural Haileybury U18 Girls' Football Tournament on Saturday – and our girls were the first winners of the Haileybury Cup!
Master i/c Football at Haileybury and tournament organiser, Julian Alliott, describes the team's performance and the competition.
"Haileybury won with four wins and one draw. Captain and player of the tournament Lizzie Dunning scored all four goals in the opening match against St Swithun's and then the vital 1-0 against favourites Bede's.
Juliana Velasco scored twice, including the winner against Hockerill. We managed a 2-0 win over St Clare's before the team drew their final game against Malvern, knowing that they had already won the cup. Alexia Ndongo was great in goal, keeping a clean sheet in the first four games, with excellent help from Jessica Brenninkmeijer and Millie Leonard in defence. Ellie Miller, Summer Crosse, Ann-Katrin Schlichtherle, Clare Clough and Nonye Okoli completed the squad and thoroughly deserved their winners' medals."
Thank you to Bede's, Hockerill, Malvern, St Swithun's and St Clare's for ensuring the tournament was a success and was competitive. We look forward to welcoming an even greater number of schools to next year's event.
The U15 Girls' Football Tournament, involving approximately 14 schools, will take place on Thursday 13 June, followed by the U13 event on Wednesday 19 June.