Haileybury to Host English Racketlon Championships, 11-12 May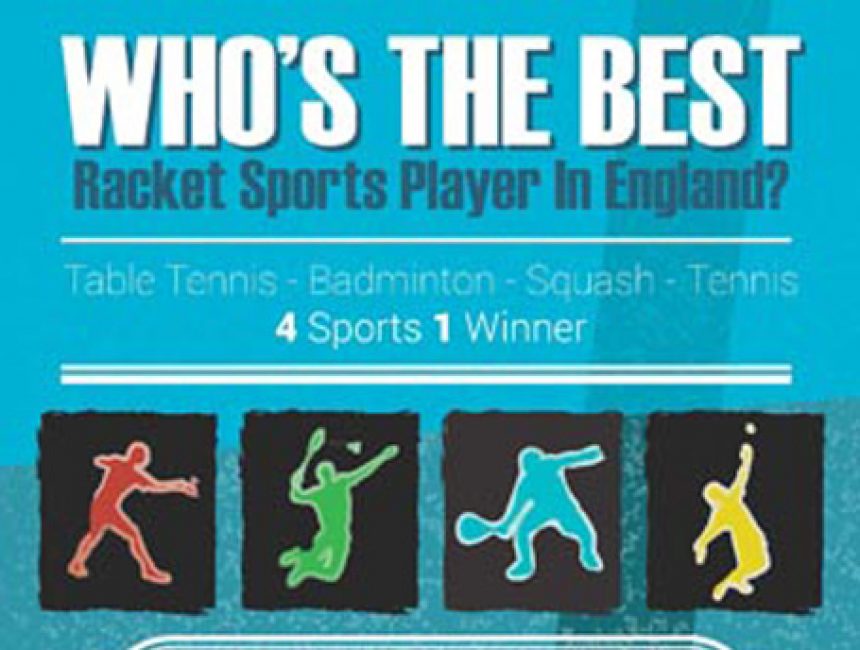 We are delighted to announce that Haileybury, alongside the English Racketlon Association, is hosting the English Racketlon Championships 2013 which will take place on Saturday 11 and Sunday 12 May.
Racketlon is one of the world's fastest growing sports, in which all four racket-sports are played by every competitor: table tennis, badminton, squash and tennis, one after the other. The same number of points is played in each sport, giving equal weight to each discipline. The different rules of the individual sports are all respected and every point counts. The winner is the best all round racket player. An introduction to the sport can be found at: http://vimeo.com/55093617
The Championships are open to men and women, from the Under 13 age category to Over 45s, and for elite and amateur players. Players will have the opportunity to try Rackets, as Haileybury has one of few Rackets courts in the country, and a Players' Dinner will take place on Saturday evening.
For further information on how to register, enter the tournament and book your place at the Players' Dinner, please visit the English Racketlon Assocation website.