Haileybury team is top three finalist in national Raspberry Pi challenge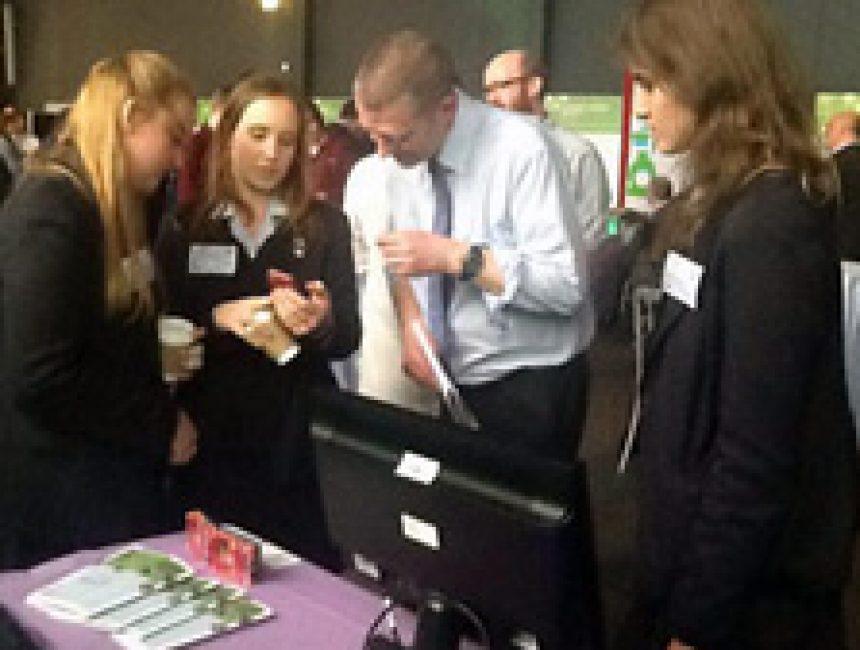 Congratulations to our team who reached the top three in the PA Consulting Raspberry Pi competition finals held at the Science Museum in London this week. One hundred and fifty schools across the country took part so it is a fantastic achievement.
Head of ICT, Jon Spavin: "The pupils were incredibly good ambassadors for the school and the head of PA Consulting spoke to me twice about how good they were at communicating their project. We should be very proud of them. There were some wonderful opportunities for work experience, apprenticeships and internships at PA, all on offer for those pupils interested."
"The process of creating a solution started in October last year. They have worked hard, they are busy pupils and it was all in their own time."
The team are: Leah Rosendahl (C,L6), Michelle Reddig (M,L6), Sofia Nedorosleva (M,U6), Askar Abuzarov (L,L6), Will Reade (L,V) and supported by Vlad Marinescu (E,U6).
The judging panel included Clive Beale, Director of Education Development at Raspberry Pi, Rory Cellen-Jones, BBC Technology correspondent, and Maggie Philbin, science presenter on Tomorrow's World and Bang Goes the Theory.
A three-minute video of their competition day can be found here.