Haileybury teacher in GB team at World Triathlon Finals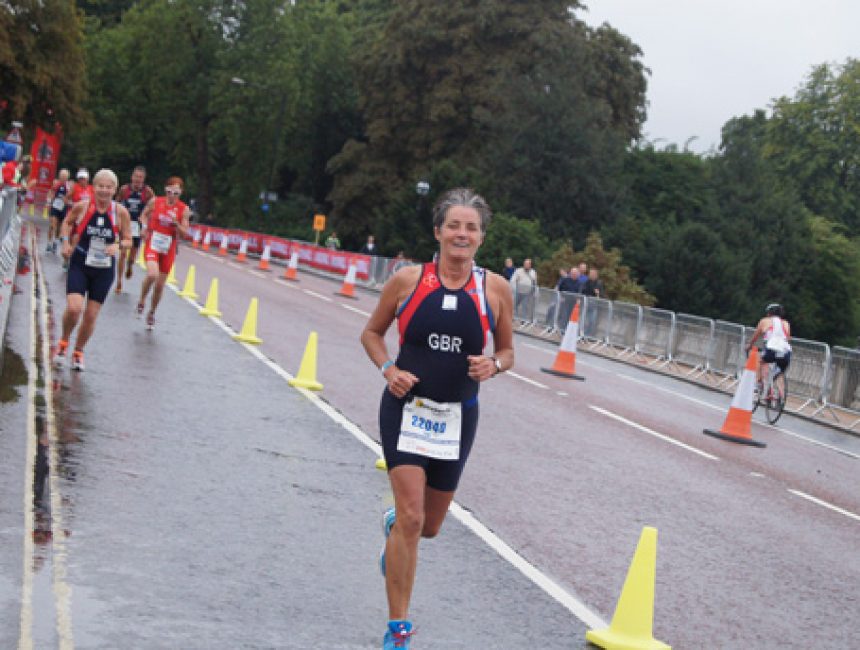 Haileybury sports coach Annie Thomas took part in the World Triathlon Finals in Hyde Park, London, this weekend alongside Olympians Alistair and Jonny Brownlee.
Ms Thomas competed for Great Britain in the ITU Sprint Distance Age Group World Championships for the 60-64 category, finishing 40th in the group and 694th overall out of 1,200 athletes. This was her fifth world championship competition.
Torrential rain made conditions difficult for the 750m swim in the Serpentine, 20km bike ride and 5km run around the Olympic venue.
"The conditions were very dangerous for the bike course – you had to be very careful. I know the course very well and it's been a thrill to race on the Olympic course – it's been a real privilege to race here."