Haileybury teacher completes Brighton Marathon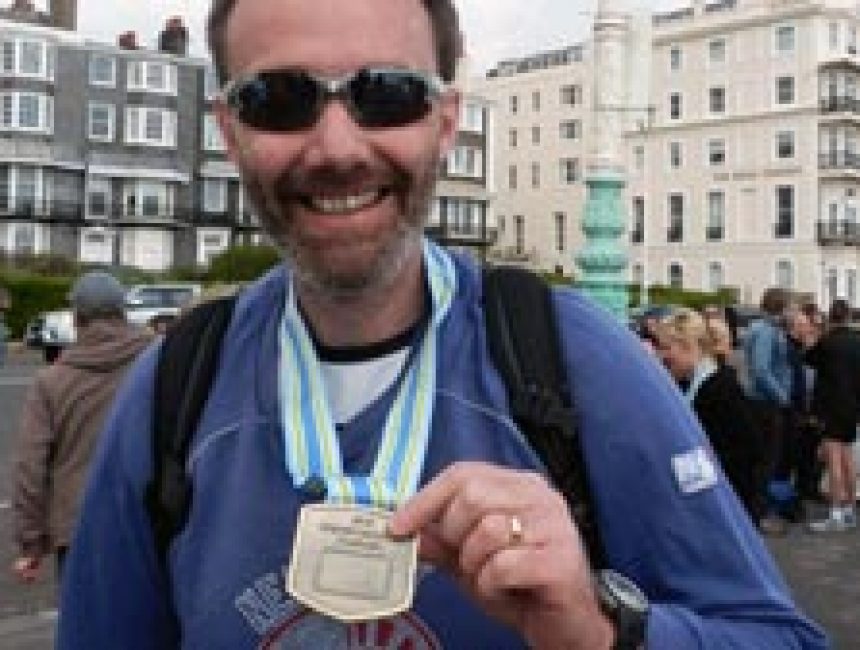 On a cold but sunny morning, 16,500 runners assembled in Preston Park in Brighton ready for the starter's gun for the Brighton Marathon on 15 April. Among the assembled runners was Haileybury teacher Bill Irving, who was running to raise money for Haileybury Youth Trust (HYT). He completed the race in a time of 4 hours 38 minutes, which was just outside his target time of 4 hours 30 minutes.
Bill has already entered next year's Brighton Marathon along with his son, Henry (L 2011), and together they will be running to raise funds for Help for Heroes.
Bill's JustGiving page is still open for donations and any amount you consider would be greatly accepted.