Haileybury staff seas the day at Round the Island boat race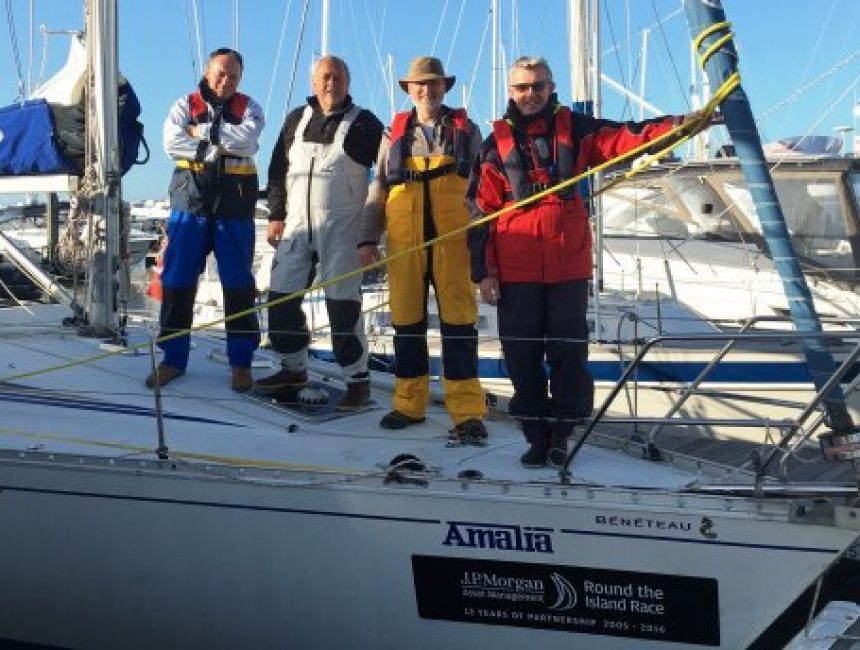 Congratulations to six members of staff who competed in one of the largest sailing races in the world and came an impressive 156th out of 1533.  
Mr Lapidge, Mr MacDonald, Mr Mitchell, Mr Miller, Mr Parkinson, and Mr Durbin took part in the Round the Island Race earlier this month, around the Isle of Wight. They were joined by two of Mr Lapidge's friends, Graham Dare and Al Robinson. 
The Haileybury crew members battled difficult and windy conditions in their Beneteau First 405 boat to come 156th overall, eight in their group and 30th in their class (out of around 400). 
They took part in the race to raise funds for the Haileybury Youth Trust, the College's charity which works in Uganda to improve people's lives. 
Mr Lapidge, who works in Haileybury's Design Technology Department and also teaches archery, has been sailing for about 57 years. 
He said: "Our crew acquitted themselves above and beyond what would normally have been expected of an experienced crew. Most had never raced a sailing yacht before, or even been in the difficult conditions which prevailed. This makes our result even more stunning."