Haileybury remembers: Eric Macintosh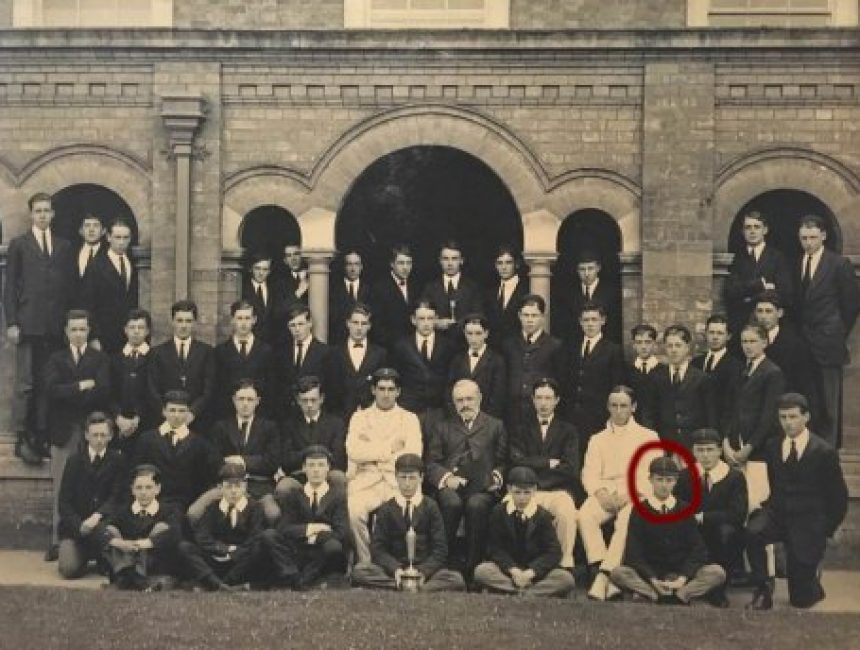 In the 1911 Batten House photograph, taken in the Summer Term, 42 boys were pictured in front of the Chapel cloisters. By 31 July 1916, a quarter of the boys in the photograph had been killed serving in the armed forces in World War One.
Today, as part of our Week of Remembrance, we are focusing on the story of one of those boys, Eric Macintosh (circled):
Eric Macintosh (Batten 1911-1914)

Second Lieutenant, Hertfordshire Regiment

Died on 31 July 1917 aged 19
Eric Macintosh left Haileybury at the end of the Winter Term in 1914 to join the Army.
He was gazetted a Second Lieutenant in the Hertfordshire Regiment on 2 March 1915, and later that year he was made a temporary Lieutenant on 23 October 1915.
Eric was sent to France in 1916 and joined his battalion on 1 December.
During the advance on Pilckem Ridge in Belgium, Eric was injured in the hand but he refused to leave his men.
Shortly after sustaining the wound to his hand Eric was killed by a shell fragment leading his men.
By the end of 31 July, the Hertfordshire Regiment had lost over 450 officers and men.