Haileybury pupils take on 14 mile charity walk and raise £6,000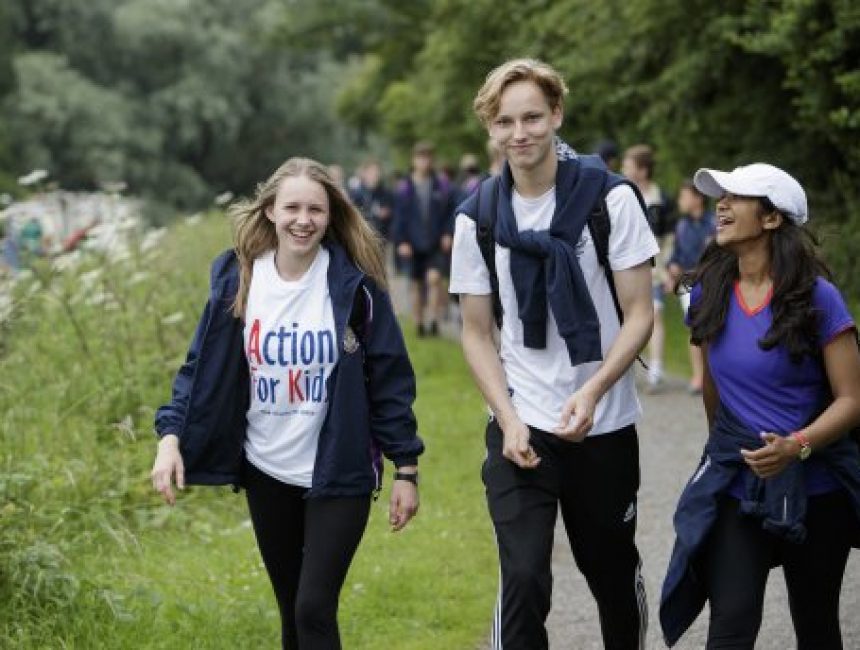 Over 200 Haileybury pupils put on their walking boots last week to to raise more than £6,000 for young disabled people.
The Removes, Middles and Sixth Form pupils did a 14 mile sponsored walk across the Lee Valley to raise a target of £10,000 for charity Action For Kids, which helps and empowers young disabled people. So far they have raised over £6,000 and the total is still going up.
The walk, which was completed in around five hours, started at Ponders End in Enfield, passed by the Lee Valley White Water Centre, Broxbourne and Stanstead St Margarets, and finished back at Haileybury in Hertford Heath.  
It was part of Horizons+, which takes place every year at the end of the Summer Term. Pupils have the chance to take part in a variety of activities such as community service and fundraising for charity. The idea behind Horizons+ is that children try something new, challenge themselves and help others.
Angus Head, Haileybury's Deputy Head (Co-curricular) said: "Our pupils showed great character, spirit and humour, despite the wet conditions! Well done to everyone for taking on the 14 mile challenge and raising thousands of pounds for Action For Kids."
Middles pupil Edward Davies said: "It was a great experience, tough at times, but worth it to raise lots of money for a great charity." 
Action For Kids' CEO Graham Duncan said: "Haileybury's sponsored walk is an impressive feat of organisation and energy. The pupils are demonstrating a commitment to helping others that their families and their school can, rightly, be proud of. Our work with disabled young people depends on the support of the whole community and we really appreciate everything Haileybury is doing for us. To everyone who is doing the walk or has made it possible behind the scenes, thank you."
You can still sponsor Haileybury's fundraising walk at: https://www.justgiving.com/fundraising/HaileyburySponsoredWalk