Haileybury pupils celebrate another exceptional year of IB results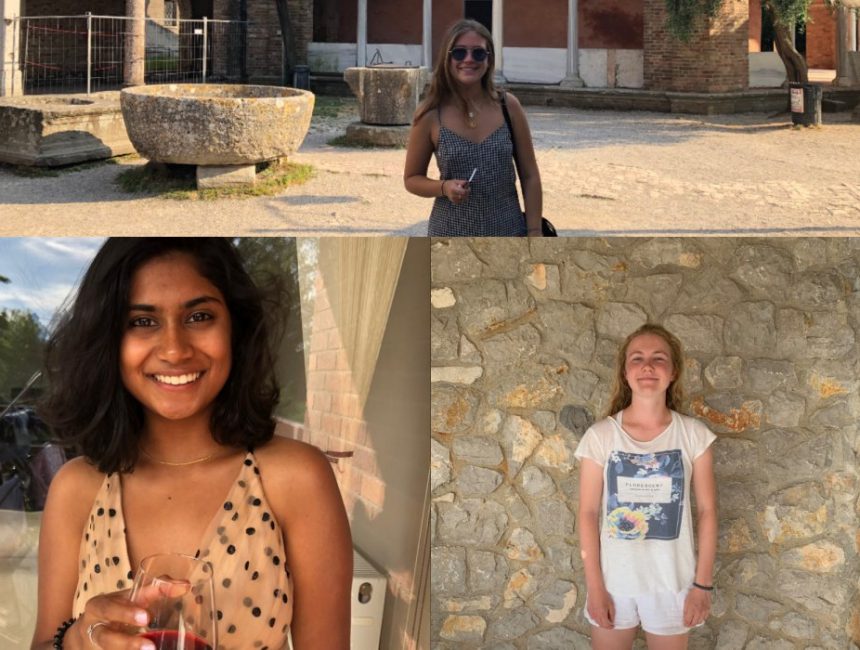 With an average point score of 36.4 for the International Baccalaureate Diploma Programme (IBDP) – the equivalent of AAA at A level – Haileybury's Sixth Form pupils have secured places at universities in 12 different countries.
Of all of the results reported, just under 90% were graded 5, 6 or 7, the equivalent of A*/B at A level; just under 60% of the results were graded 6 or 7, the equivalent of A*/A at A level.
Particularly impressive results came from Saskia Verkaik, who scored a maximum of 45 points; just over 100 pupils worldwide achieve this score. Other outstanding results were achieved by Henna Shah, who scored 44 points and will be joining Warwick in September. In addition, Woohyun Hwang, Matteo Molaro, Luis Schmitz, Luis Schneider and Alessandro Troiani all scored 40 points or higher; Nadia Balzani Zamir secured her place at Oxford with an impressive 39 points.
Saskia said: 'I am extremely happy with my result, I can't quite believe it! It's great to see that all the hard work has finally paid off. I will now enjoy my summer holidays and can't wait to start my Physics degree at the University of Nottingham.'
Henna praised the support she has received during her time at Haileybury. She said: 'IB was a journey I'm glad I went through. All I can say is be organised, make time to have fun and know your priorities. It's been an honour!'
Nadia emphasised that the IB programme and working with the supervisors and English teachers at Haileybury really helped to prepare her for her university studies in the subject.
Other universities at which Haileybury pupils will now go on to study include the likes of Imperial, Durham, McGill, UCLA, Tufts and Università Bocconi in Italy.
Master Martin Collier said: "The IB at Haileybury develops pupils who are academically ambitious, intellectually curious, creative and independent. We're delighted to see so many of them fulfilling their potential through the programme: they deserve our warmest congratulations."
As one of the leading IB schools in the UK, Haileybury has a 20-year history of helping pupils secure places at top universities across the world.
Haileybury ranked Top 10 in The Times league table for co-ed independent schools which offer the IB.