Haileybury pupils benefit from Saracens expertise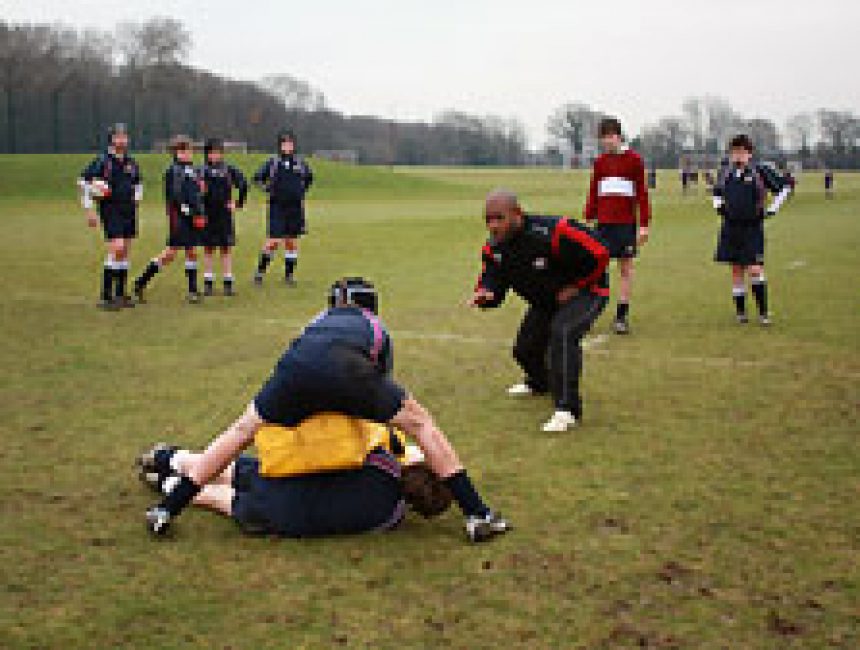 Haileybury's Lower School boys were given some coaching tips from the professionals this afternoon when three rugby stars from Saracens visited the school for an afternoon of training.
Richard Haughton, Moses Rauluni and Luke Baldwin performed warm up drills, and individual and unit skills with the boys during their games afternoon. For Haughton, it may have felt like going back to school as he used to be coached at Under 14 level by Haileybury's Master, Joe Davies.
Haughton has been one of the cornerstones of the Saracens side since his debut in 2000, while Rauluni captained Fiji in their historic 2007 World Cup campaign in France. Baldwin is a young up-and-coming scrum half who is part of the Senior Saracens Academy line-up.
The boys thoroughly enjoyed the afternoon and hope to put their new-found skills to the test in their next match.