Haileybury pupil awarded prestigious Morehead-Cain scholarship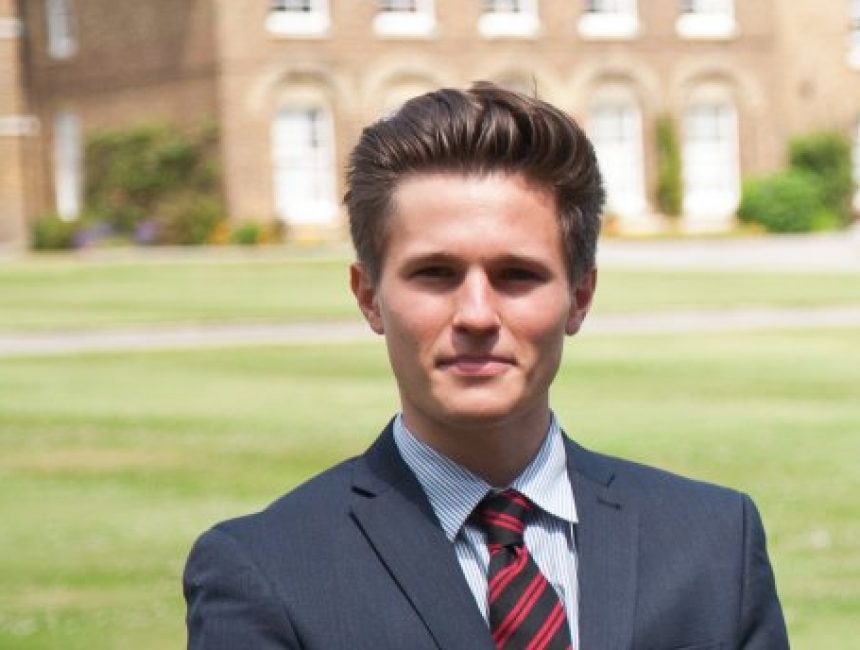 Congratulations to former Haileybury pupil Jack Turner who has been awarded a prestigious scholarship to one of America's top universities. 
The Morehead-Cain is a unique four-year merit scholarship to the University of North Carolina at Chapel Hill. It includes numerous leadership and enrichment opportunities, including an exciting four-year summer enrichment programme.
Jack, who left Haileybury last year, was one of only four successful applicants from the UK this year. The selection process for the scholarship is rigorous, with only about three percent of each year's candidates selected as scholars.
Jack was in Trevelyan and studied French, Physical Education and Psychology A Levels at Haileybury. 
He said: "I couldn't believe it when I first found out – it means the world to me to be a recipient of the Morehead-Cain scholarship. I discovered the scholarship about three years ago and I was amazed something so wonderful existed. I completely aligned with the values that the programme espouses: service to others, scholarship, exploration and physical vigour. Importantly, Haileybury helps instil these values in its pupils – I am forever grateful for the opportunities that Haileybury gave me to develop these qualities that helped me to win the scholarship."
Jack will start his Morehead-Cain experience with an outdoor leadership expedition in July when he will sea kayak and backpack around Lake Superior in North America.
He will then begin student life fully in August. He plans to do a double major (two degrees) in philosophy and sport science, and is contemplating a possible career in sport.
"Students must fulfil certain requisites in the humanities, sciences and arts in addition to their degree requirements. This way, there is a lot of room for exploration and opportunities to take classes in things you might not have thought of doing," said Jack.
"I am most excited about being part of the Morehead-Cain community. I have had the opportunity to meet this year's winners, current Morehead-Cain scholars and alumni of the programme. I am tremendously excited to learn from them and to grow as a person."