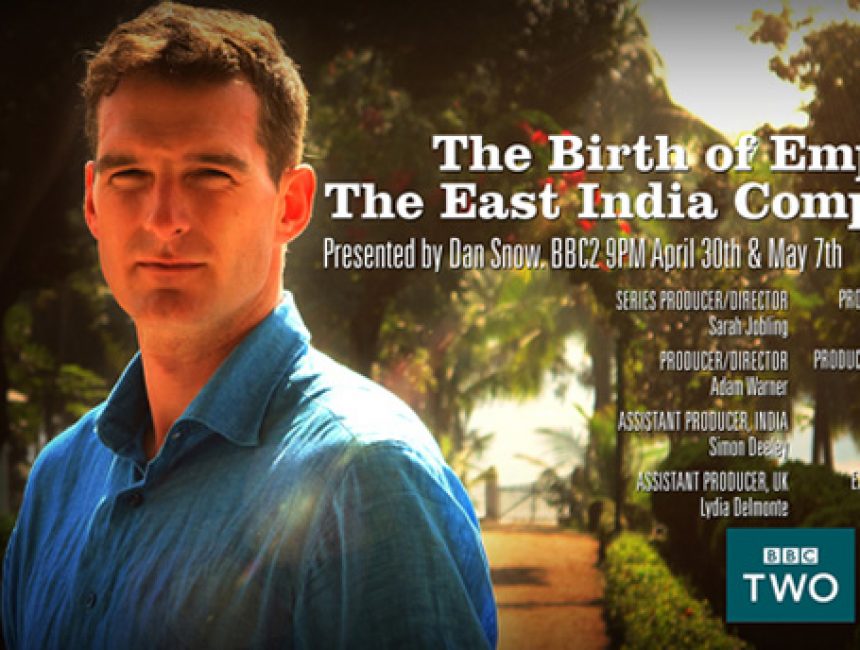 The College was delighted to host historian, writer and presenter Dan Snow and accompanying film crew in early January while they were filming scenes for a forthcoming series. The Birth of Empire: The East India Company will be broadcast next week on BBC 2.
Haileybury Archivist Toby Parker was interviewed on screen with Snow, and artefacts from the East India College held by the school are featured in the programme.
In 1806 the East India Company commissioned William E Wilkins (later the designer of the National Gallery, of Downing College, Cambridge, and much of the University of London) to plan the buildings for its new training college for civil servants for India, and here the College flourished until 1858. In 1862 the site became the Haileybury and Imperial Service College.
Episode 1 is on at 9pm on Wednesday 30 April. Episode 2 the following week, 7 May, at the same time. The BBC's webpage for the series is: http://www.bbc.co.uk/programmes/b042w0xt and it should also be available to watch on iplayer shortly after broadcast.