Haileybury MUN conference returns for another year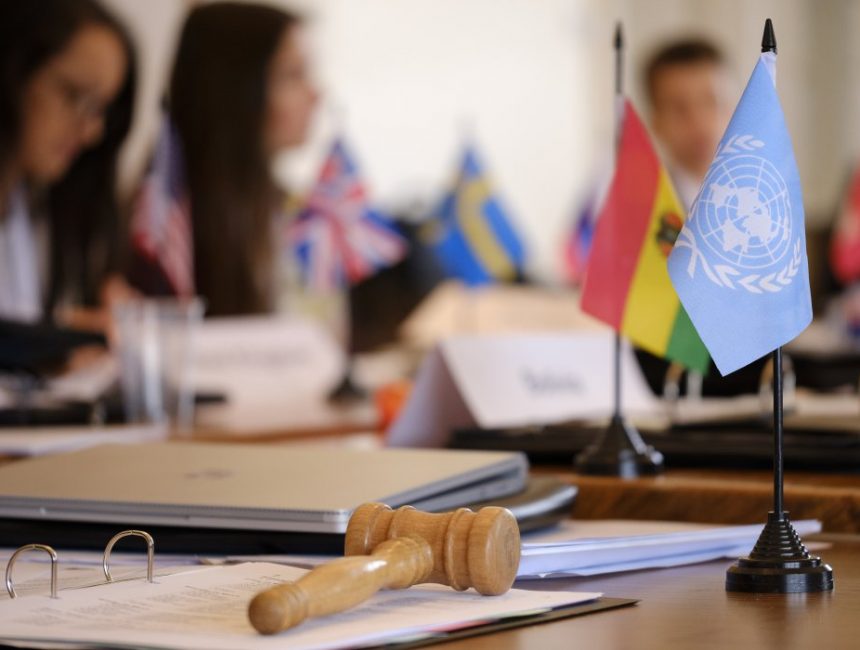 Once again, pupils from around the world will visit Haileybury to take part in the annual Model United Nations conference which runs from Friday 22 to Sunday 24 March. 
Our MUN conference is one of the largest and most prestigious such events in the country, with young people travelling from as nearby as Ware and Hoddesdon, and as far away as Jordan and Saudi Arabia.
The conferencesees young people assume the role of diplomats, who debate real-world global issues and aims to help them develop and improve public speaking, debating and problem solving skills.
The theme of this year's conference will be "Making Progress?" This was chosen to reflect the fact that, while there are many areas where the international community has made great progress over the past few years, the world is also faced with seemingly interminable problems, as well as an array of new challenges and threats. Many of the topics being debated reflect both the positive and negative aspects of this theme, such as "The question of human rights surrounding neurotechnology", "The question of the fall of globalism in MEDCs (More Economically Developed Countries)", and "The question of the throwaway culture".
Senior pupils take on a pivotal role in running the conference. This year's Secretary-General, Alexander commented: ""As the Secretary-General, it is my pleasure to lead the Secretariat which is full of bright and hardworking individuals. This MUN experience is crucial for us, the pupils learn about the world, current affairs and how international politics operate. This is also a wonderful opportunity to speak in public, learn crucial debating skills as well as researching skills that will be of much use later in life."
The three-day conference will also include a team of pupils roving reporters producing daily editions of the 'MUNdayTimes' newspaper, an Act of Observance and a delegates' disco.
Find out more about our MUN conference here.