Haileybury Model United Nations 2017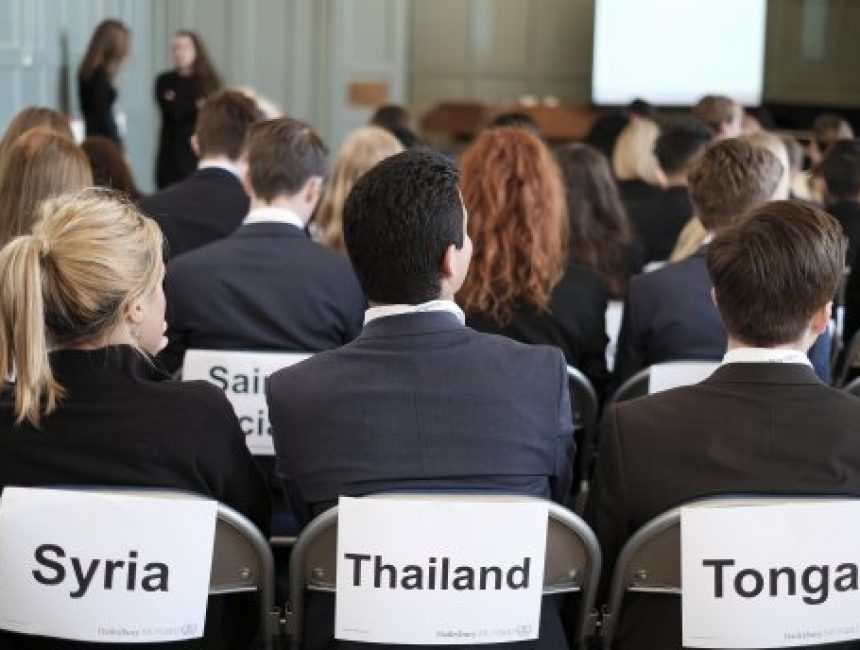 600 pupils and teachers from around the world came to Haileybury in March to take part in our annual Model United Nations (HMUN) conference.
HMUN has been running for about 20 years and is one of the largest conferences of its type in the UK.
Young people from Haileybury and from schools around the globe assumed the roles of delegates to the United Nations, and wrote and debated resolutions to tackle real-world issues.
This year's theme was 'Building Bridges', as the aim of the conference was to unite pupils from all corners of the world in the pursuit of personal and group achievement.
The keynote speaker was Martin Cox, Director of the John Locke Institute in Oxford, who spoke about re-building bridges after Brexit.
The three day conference also included a delegates' disco and a team of pupil roving reporters who produced daily editions of the 'MUNday Times' newspaper.