Haileybury Model United Nations 2016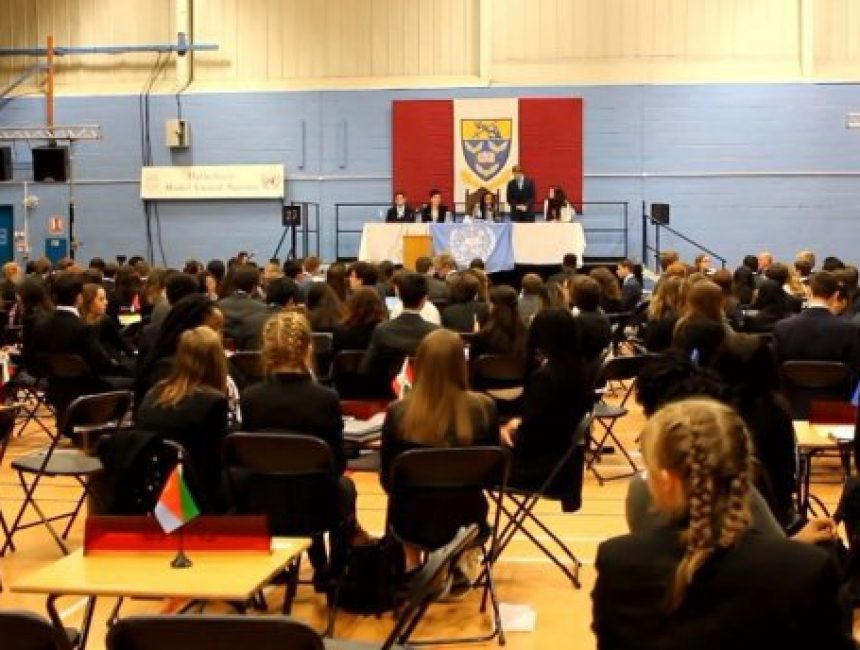 Around 700 pupils and teachers from across the world visited Haileybury this weekend to take part in our annual Model United Nations (HMUN) conference.
HMUN has been running for about 20 years and is one of the largest conferences of its type in the UK.
Young people from Haileybury and from schools around the globe assumed the roles of delegates to the United Nations and wrote and debated resolutions to tackle real-world issues. 
This year's theme was 'Breaking down Barriers' and saw pupils discussing issues such as measures to provide refugees globally with basic human rights and multilateral intervention in Syria. 
The keynote speaker was Matt King OBE, who spoke about what 'Breaking down Barriers' meant to him. Matt broke his neck at the age of 17, leaving him completely paralysed from the neck down. Despite this, having rebuilt his life, Matt has gone on to qualify as a lawyer, trained as a mouth painting artist, completed the New York marathon, and spends much of his time helping others who have suffered spinal cord injuries. 
The three day conference, which was attended by pupils from schools in far-flung destinations such as Saudi Arabia and the USA, also included a delegates' disco and a pupil press team producing frequent editions of the 'MUNday Times' newspaper. 
For the first time in the conference's history there was a 'Joint Crisis Committee', which took on a historical focus. The pupils in the committee imagined that it was 1939 and took on different characters – such as Sir Winston Churchill and Franklin D. Roosevelt – to negotiate issues and try to secure victory in the war for their countries.
Thank you to Matt King and to everyone who attended or helped to organise HMUN16 – we look forward to seeing you again next year!