Haileybury marks 50th anniversary of Clement Attlee's death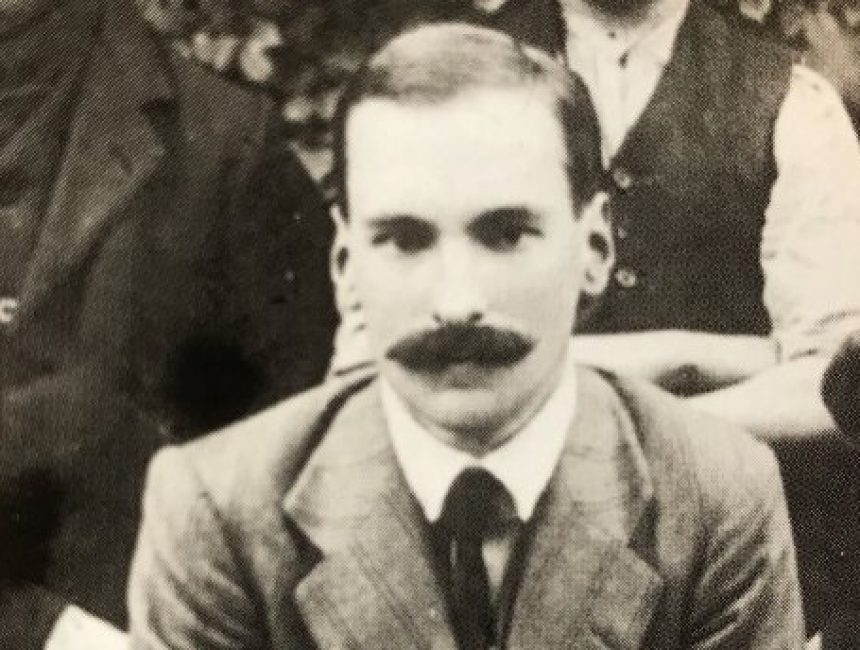 Pupils and staff commemorated the 50th anniversary of the death of Old Haileyburian and former Prime Minister Clement Attlee yesterday.
Arguably Haileybury's most famous former pupil, Clement Attlee's period in office from 1945-1951 shaped much of post-war British history and saw the creation of the NHS.
The Haileybury community gathered together to honour his memory during a brief yet poignant ceremony outside Lawrence, Attlee's boarding house during his time at Haileybury.
After some thoughtful words from Archivist Mr Toby Parker and a prayer from Reverend Chris Briggs, Upper Sixth pupil Terence Ho laid a bouquet of six roses underneath Attlee's memorial plaque.
Attlee joined Haileybury in May 1896. He threw himself into College life and was a keen cricketer.
After leaving Haileybury he went on to University College Oxford, before embarking on a career in law. His professional life seemed mapped out ahead of him, but then something happened which changed his life forever.
In 1906 he started volunteer work at Haileybury House, a charitable institution in Stepney in the East End of London. This had been set up by Old Haileyburians and helped poor people in an extremely deprived area. He later went on to be resident manager there (he is pictured above during his time spent in Stepney).
Attlee's experiences at Haileybury House opened his eyes to the issues of social inequality, leading him to join the Independent Labour Party in 1908.
He went on to become leader of the Labour Party and then Deputy Prime Minister. Then, in 1945, he became Prime Minister following a shock general election result which saw Winston Churchill ousted.
His government is best remembered for its domestic policy; perhaps Attlee's greatest achievement was creating the NHS in 1948 to provide free health care for all.
Attlee kept close links with his old school throughout his lifetime, and we are very proud of our connection with him and his principles of service and fairness.
He returned to Haileybury in 1965 to open our new Art Department building.
When he was made a Knight of the Garter by the Queen he chose to use Haileybury's winged hearts on his Garter Coat of Arms, which now hangs in the Attlee Room.