Haileybury hosted the annual U10 Girls' Netball Festival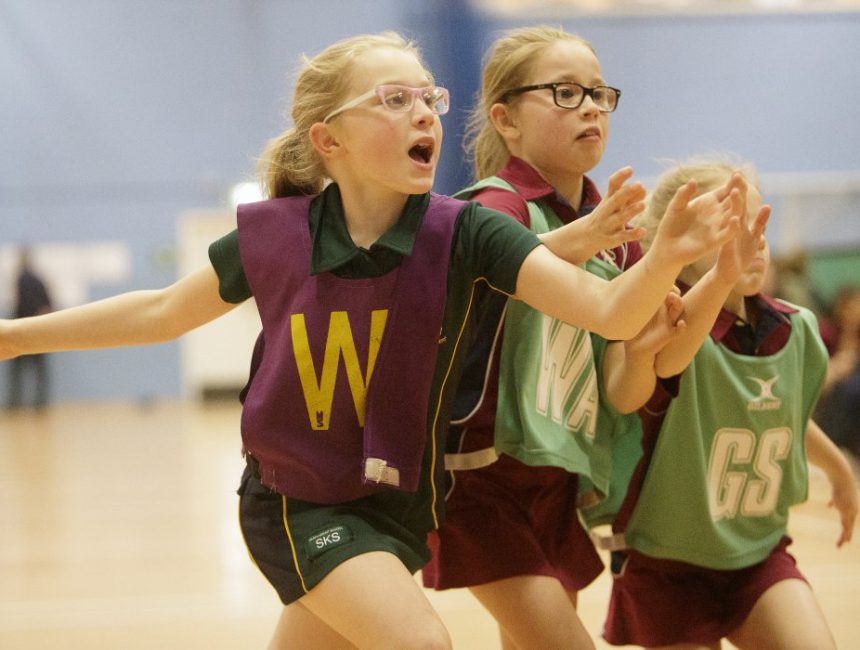 Teams from nine prep schools were welcomed to Haileybury for the annual U10 Girls' Netball Festival on Wednesday, 13 March. 
The tournament was arranged in two pools, consisting of five teams, pool 1 (Westbrook Hay, Beechwood Park, Edge Grove, Duncombe and King's College, Cambridge) and pool 2 (Kingshott, St Joseph's, Chesham Prep, Heath Mount A and Heath Mount B).
The two top teams from each pool went on to play in the semi-finals. Duncombe played against Kingshott in a thrilling match which was won convincingly by Kingshott, while Heath Mount A was the winner of the semi-final played between Edge Grove and Heath Mount A. The final was a nail-biting match between Kingshott and Heath Mount A, which finished with a sore of 2-7 making Heath Mount A the eventual winners.
The standard of netball played by all the teams has been very high and the matches were extremely competitive.
Dani McFarlane, Director of Netball at Haileybury commented: "It was fantastic to welcome all nine prep schools to our U10 Girls' Netball Festival. I was amazed to see all this talent and hard work the pupils have put in playing the matches. Congratulations to Heath Mount for finishing victorious and for showing a consistent team performance."
Thank you to all those who took part and contributed to such a successful event – we look forward to seeing you compete again in the future!