Haileybury Hertfordshire rugby champions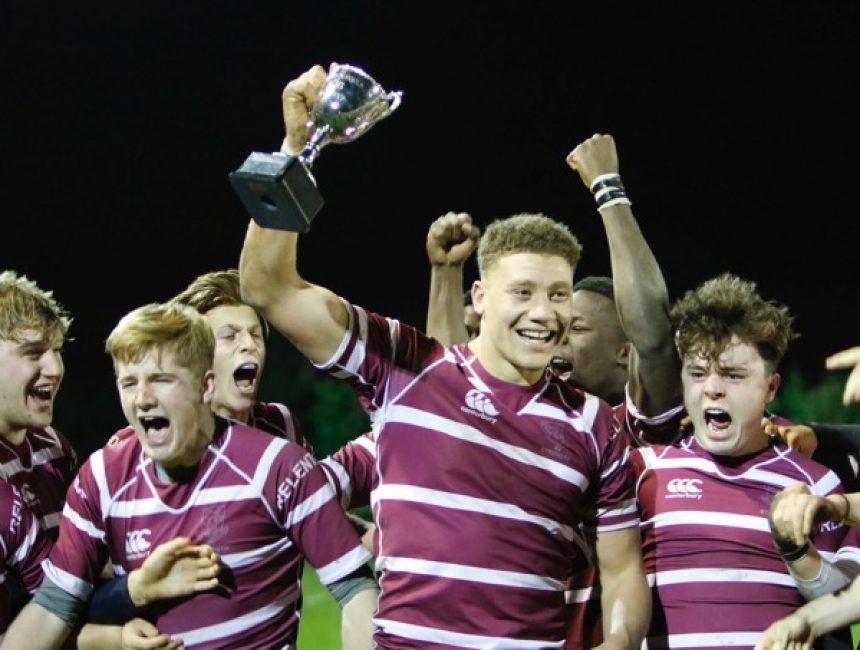 It was third time lucky as Haileybury beat St Albans School 24-0 to win the Herts Schools Boys Rugby U18 Cup Final. This match report comes from David Rimmer.
The victory on Wednesday 9 December took place at Hertford Rugby Club and was watched by a large contingent from the Haileybury community.
It came after they had lost in the final of this competition in the previous two seasons.
Haileybury were superior in the line-out, dominated the loose phases and after the break were just too clinical for a determined St Albans side.
A tight first half saw both defences keep out attacks but each team was guilty of lack of composure.
The deadlock was broken towards the end of the first period when Callum O'Sullivan (E U6) burst through five tackles to score an unconverted try.
Haileybury led 5-0 at half-time and this was increased shortly after the break.
Tobe Rapu (Th U6) touched down from a controlled driving maul and Iwan Dawes (L L6) kicked the conversion.
Haileybury were now on top and controlled most of the possession.
The third try saw a brilliant Dawes pass come before Harry Collins (Th V) tore over. Dawes kicked the conversion to put Haileybury 19-0 up.
Toni Bali (B U6) rounded off the scoring with a well worked try that was not converted.
Haileybury's Director of Rugby Michael Owen said: "After the last two years we had targeted to win this competition.
"I am really proud of the boys and they have worked so hard all season. It is good to beat a tough side like St Albans. It has been a massive team effort."
He added: "Our captain Nick Isiekwe (K U6) has been a very good leader for us and Toni Bali has come in and played great rugby.
"Harry Collins, who is 15, has really fronted up well for us."
The final was well refereed by former Saracens player Richard Haughton.