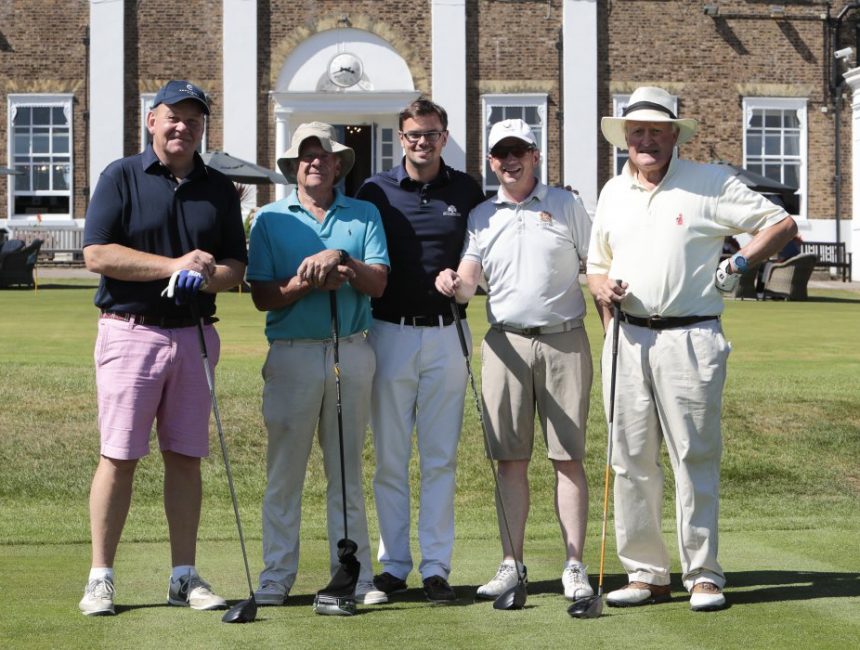 On June 22, 28 golfers gathered at Hadley Wood Golf Club for the inaugural Haileybury Golf Day.
It was terrific to have all of the wider community represented, by current, prospective and former parents, Old Haileyburians (including the current President and Captain of the Old Haileyburian Golf Society), and the current captain of the school golf team. The weather was perfect with glorious sunshine and the course in immaculate condition, with greens as fast as I can remember playing on, making putting from above the hole a treacherous activity. The golfers finished the day off with a very fine three course dinner courtesy of the chef at Hadley Wood GC.
The purpose of the day was twofold – to gather the Haileybury golf community for a splendid day's golf and to raise money for the Golf Simulator that will be installed on site in a renovated old squash court on the Batten corner. Both purposes were very much met with the golf day raising £3,500 following a very successful silent auction and some generous donations. Members of the OHGS have generously pledged further funds which should enable the simulator to be installed ready for the Autumn Term.
My congratulations go to the winning team of current Thomason parents, Adrian and Kate Ratcliffe and Mike and Jess Tennet with 84 stapleford points. My thanks go to Old Haileyburian Ryan Newman and Gavin Mann, Director of Development, for their help in organising the day, to Mandy Davies for taking some superb photographs, to Hadley Wood GC for hosting us so wonderfully and to all the players for their support both on the day and for the simulator project.
Next year's Haileybury Golf Day will be on Friday 14June and we very much hope that more members of the wider Haileybury golfing community will be able to come and enjoy what no doubt will be another fabulous occasion. If you would like details of the next Haileybury Golf Day, please email me, the Master i/c Golf, at: i.sanders@haileybury.com.
Ian Sanders, Haileybury's Master i/c Golf