Haileybury girls' hockey makes history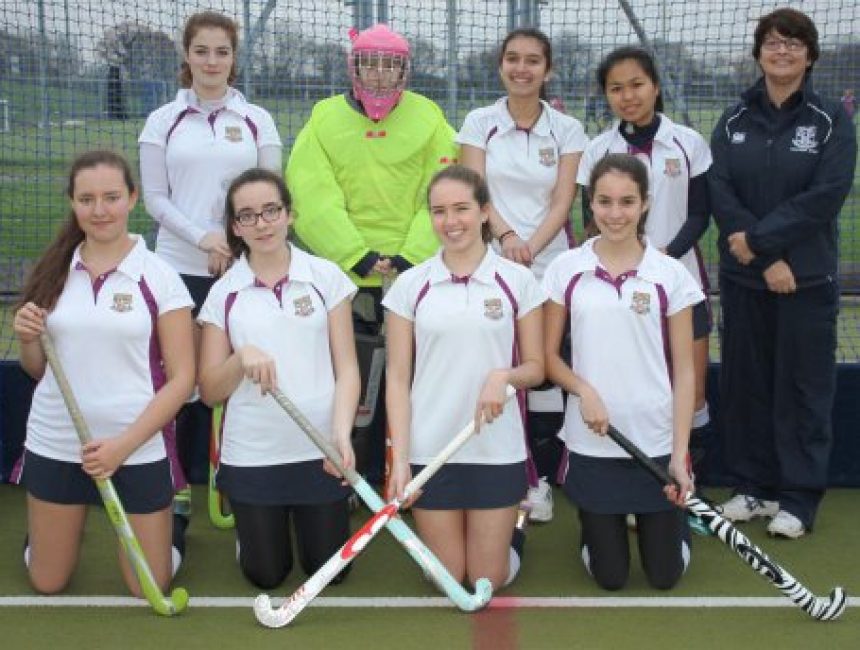 Haileybury girls' hockey broke new ground on Saturday 28 November as, for the first time in our history, we fielded a senior 5th XI in a fixture against Kimbolton School. This report comes from Mr Miles Tomkins.
It was brilliant to see the girls get a chance to put the skills they have practised into action. For many of the players this was their first ever competitive hockey game.
For no fewer than five of the squad, new to Haileybury this term, it was the first time they had ever represented a school in any sport.
Despite cold and wet conditions the girls played with real enthusiasm and tenacity against their more experienced opposition. Some heroic defending kept the game still tightly poised at 0-0 at half time but Kimbolton broke the deadlock soon after half time and then proceeded to pull away, going on to win 5-0.
Despite the loss, match experience has given the girls a much greater understanding of the game and of how they can improve, both as individuals and as a team.
Elsewhere, our 1st XI took on Kimbolton in a titanic battle, with both sides boasting unbeaten records coming into this match. Pleasingly, it was the Haileybury record that remained intact as they came away 3-1 winners.