Haileybury girls crack codes in GCHQ competition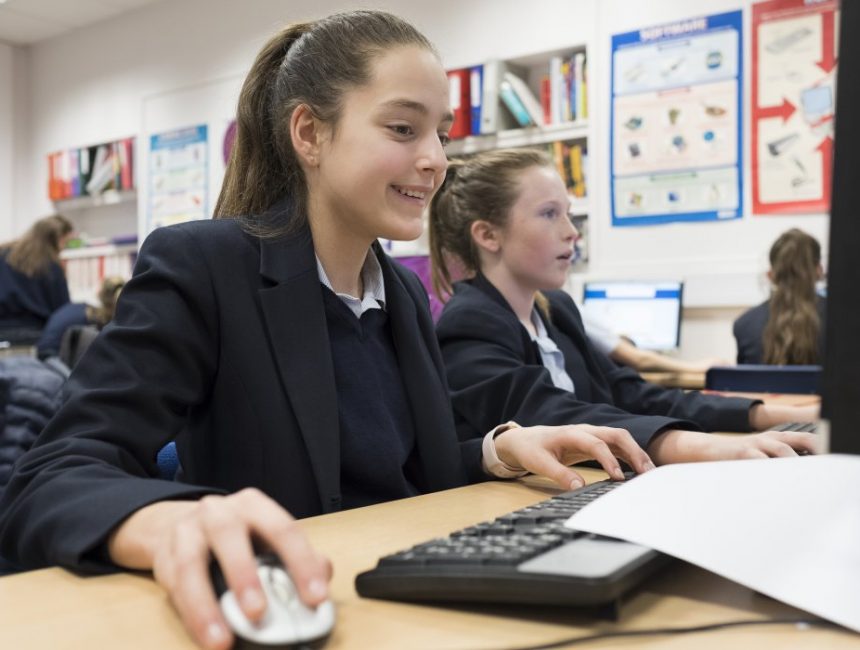 Girls from Haileybury have been cracking complex cyber security challenges every day this week.
Twenty-two girls from Lower School 2 are competing in the national CyberFirst Girls Competition, which has been devised by experts from the National Cyber Security Centre and GCHQ. 
Along with other Year 8 girls from schools across the country, our very own codebreaking whizzes have been tackling daily cryptography, networks and computing challenges.
Working in seven teams, the girls have been supported by Middles' mentors Emilie M, Lily H and Nadia C.
The aim of the competition is to encourage more girls and women to develop new skills and gain an insight into the world of STEM and cyber security. Women are currently under-represented in these fields.
Our Haileybury teams have been doing an amazing job over the past five days, and will continue to compete in this online phase of the competition until Sunday.
The top-ranking Haileybury team will be eligible for an invite to the final in March, when the top-ten scoring teams nationally will go head to head in live challenges.
Well done and good luck to all the Haileybury girls taking part: Francesca B, Lili-Anna M, Scarlett H, Yasemin E, Ella M-P, Millie R, Mia H, Innes M, Jessica T, Kitty D, Isis C, Anastasia A-W, Lois R, Olivia O, Simran S, Lottie B, Scarlett C-C, Amelie S, Maisy W, Lily C-J, Molly J, Charlotte E-E.