Haileybury fashion extravaganza raises £20,000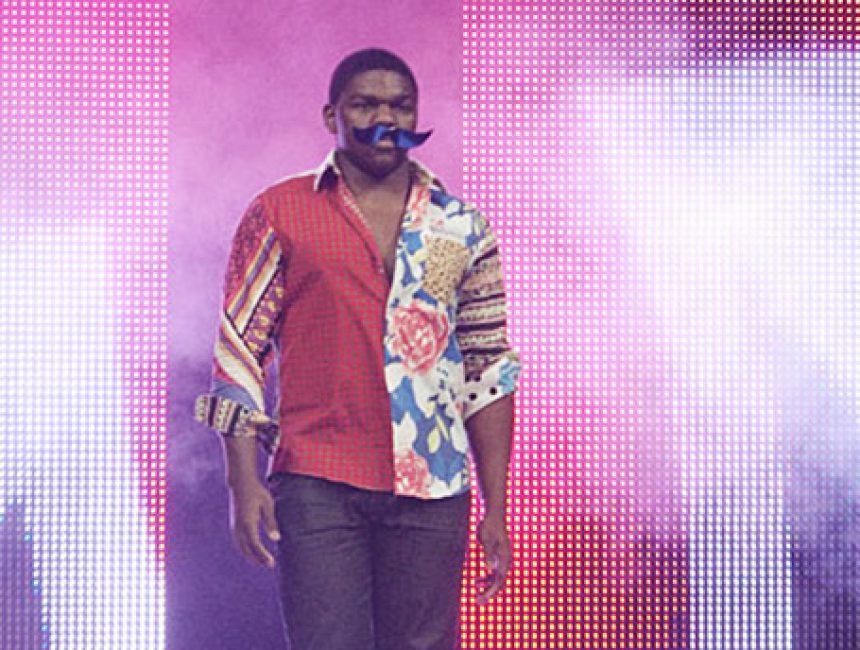 Photography by Tamara Kuzminski.
More than £20,000 has been raised by pupils, parents and staff at Haileybury, following a fashion extravaganza at the school last Sunday, 13 March. The guests of honour at the show were Britain's own supermodel, Erin O'Connor, and fashion designer, Karen Millen (OBE).
More than 1,000 people attended the two performances of An International Affair, which was created especially for and by Haileybury pupils and members of the wider Haileybury community. It explored the world through a fusion of fashion and music and featured catwalk collections created by designers of international repute, representing many of the countries from where Haileybury's own pupils originate.
More than 200 pupils from Haileybury were involved in the show – 90 as models, selected by STORM Model Management. In addition, many more pupils took part on stage as comperes, or as dancers and singers providing music relevant to each country.
Erin O'Connor's boyfriend, Dan Stewart, also attended the event. He is behind the ShiteShirts brand, which featured during the show. Dan is a former pupil of Haileybury and his brother, Caleb Stewart, was one of the pupil models. Dan has donated the shirts to Haileybury, while another designer, Veni Infantino (who is based in Stevenage), has also donated 20 of her dresses to the school to be auctioned off to add to the money raised.
The show was produced by Lindsey Hunt, one of the UK's leading fashion producers who creates shows for high-end fashion couture and recently worked on Gok Wan's How to Look Good Naked.
Four charities – Teens Unite Fighting Cancer, COCOA, the Haileybury Youth Trust and Haileybury's Attlee Bursary Fund – will benefit from funds raised on the day.
The Master of Haileybury, Joe Davies, said that in his 30 years of teaching, he had never attended such a professional looking school show.
Between the two shows, we also hosted an international bazaar, with about 30 stalls selling goods ranging from vintage fashion to jewellery to accessories. Pupils from several of the boarding houses at Haileybury also ran stalls, selling hand made greeting cards, jewellery, and food.
This is the third time that Haileybury has organised a fashion show. The last one, focusing on the changing fashions of the past 200 years, was held in 2006 as part of Haileybury's bi-centenary celebrations.