Haileybury Connect Careers Forum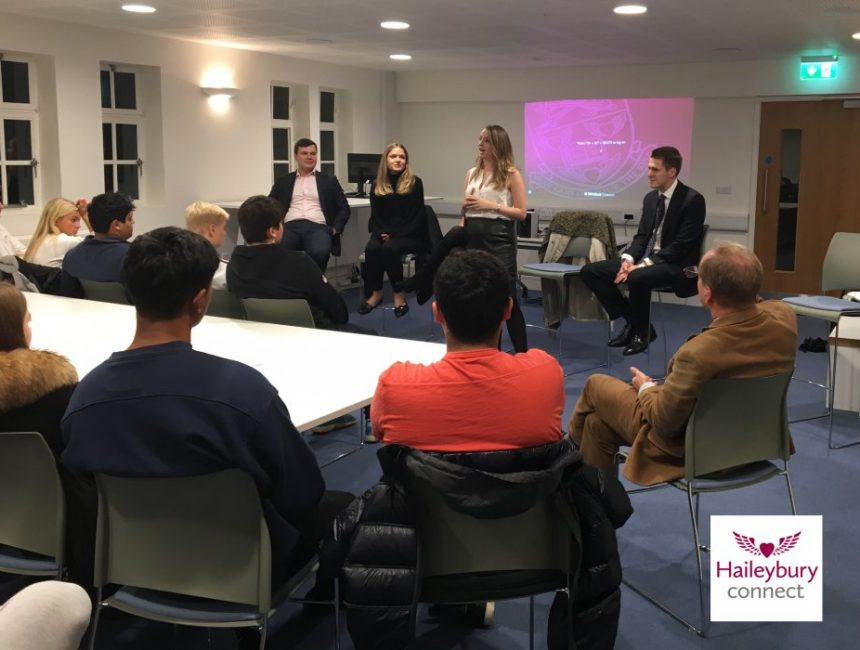 The first Haileybury Connect event took place on Tuesday, 27 November.
Haileybury Connect is the school's new way of keeping in touch with our former pupils and connecting them with our current Sixth Form. Haileybury Connect will host social and careers events for former pupils and also help them organise their own events. Five OH's working in finance and banking were here to meet and talk with a group of interested Sixth Form pupils as part of a series of Haileybury Connect Careers Forums. Haileybury Connect has more of these meetings planned, together with a Christmas Drinks party for last year's leavers, a gathering in New York and events for Haileybury students now at Bristol, Exeter and Nottingham universities.
Russell Matcham, Haileybury's partnerships manager said: 'We are excited about the opportunities we are developing with and for our wider community, through Haileybury Connect. We will be contemporary and relevant in our offer for the fantastic community of former pupils and friends and look forward to connecting with them in lots of interesting ways. We would love to hear news and of course welcome Haileyburians back to their school.'