Haileybury Community ran a half marathon in memory of Ally Pomfret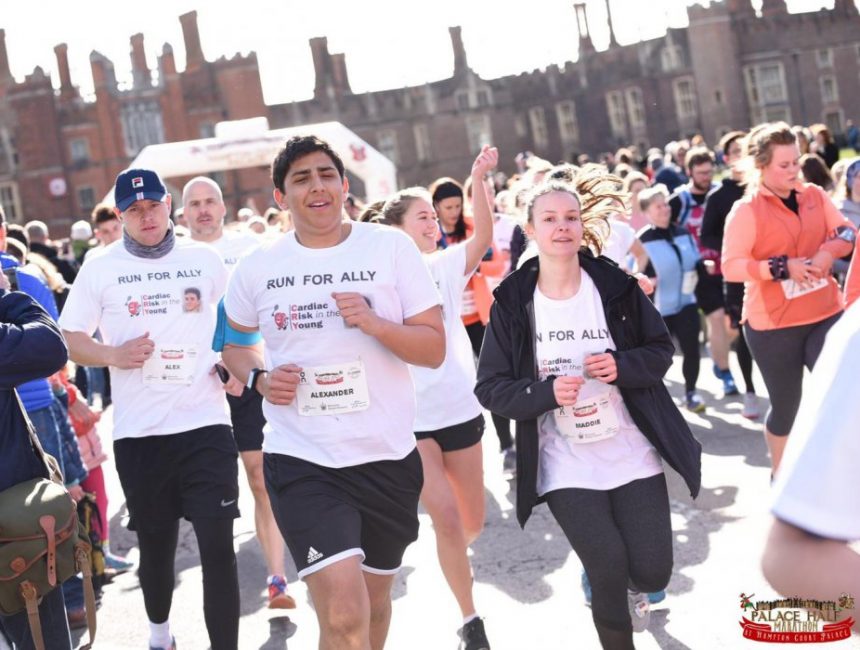 On Sunday, 17 March, over 100 runners from the Haileybury Community and beyond ran the Hampton Court Palace half marathon in memory of Alessandro Pomfret and to raise money for Cardiac Risk in the Young.
The runners were cheered on by the countless supporters who were all friends of Ally. So far, £40,000 has been raised to support the valuable work of the Cardiac Risk in the Young charity which aims to prevent young sudden cardiac deaths through awareness, screening and research, and by supporting families that have been affected by the loss of a loved one. For those who still wish to donate please visit the Run For Ally Pomfret page.
A heartfelt thank you to all who participated in the marathon and their tremendous contribution to such a great cause.