Haileybury Chefs Continue Their Award-Winning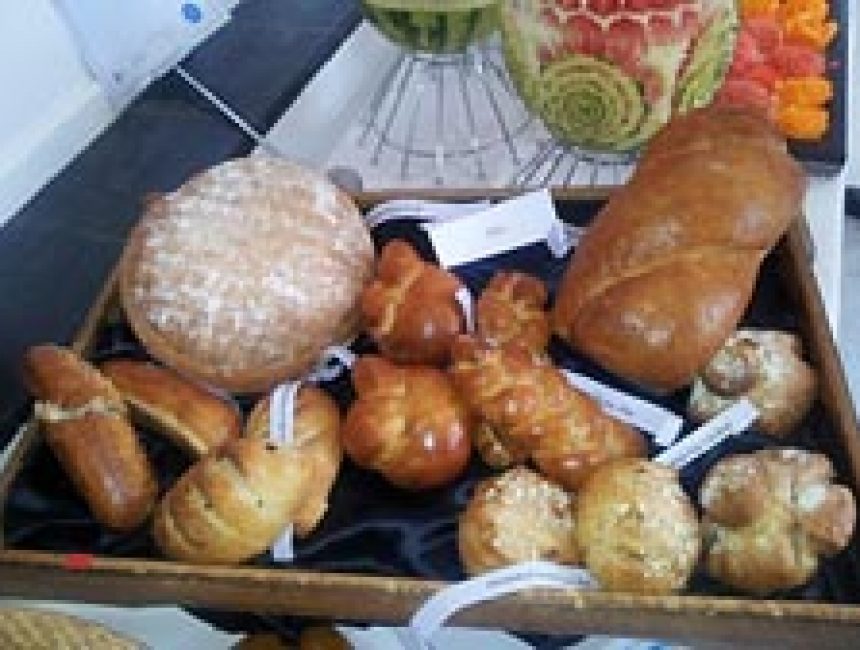 Five Chefs from Haileybury competed in the Wessex Salon Culinaire competition in Hampshire earlier this month with every one of them achieving at least two awards. Accompanied by Mike Hodges, Executeive Chef at Haileybury, the dedicated young chefs entered 20 classes of both live cookery and taste displays, returning with a host of medals and certificates.
General Manager of Catering and Events at Haileybury, Jackie Williams, said, "It's so nice to see the dedication of our young team developing their craft and skills and doing so well."
Final results were:
Leszesk Karpinski – Overall Best Competitor in Show
Cheese Starter Gold – Best in Class
Gourmet Classic Fine Dining – Silver
Game Gold
Scallop Dish Gold
Vegan Starter Gold
Vegan Main Gold
Gold Medal Best Competitor over the two-day competition
Amy Duthie
Wessex Philadelphia Young Chef Gold BC
Pasta Dish by AAK Food Services Silver
Dalibor Wiedermann
Bakery Skills (pictured) Gold Medal
Tilda Risotto Challenge Gold Medal
Lamb Main Course Silver Medal
Bakery Skills Live Silver Medal
Antony Glover
Cold Chocolate Dessert Bronze Medal
Decorated Fruit Tart Silver
Afternoon Tea Pastries Silver
Original Hot Dessert Bronze
Vegan Dessert Merit
Sean Nolan
Original Hot Dessert Gold BC
Regional Dish Merit