Haileybury celebrated International Women's Day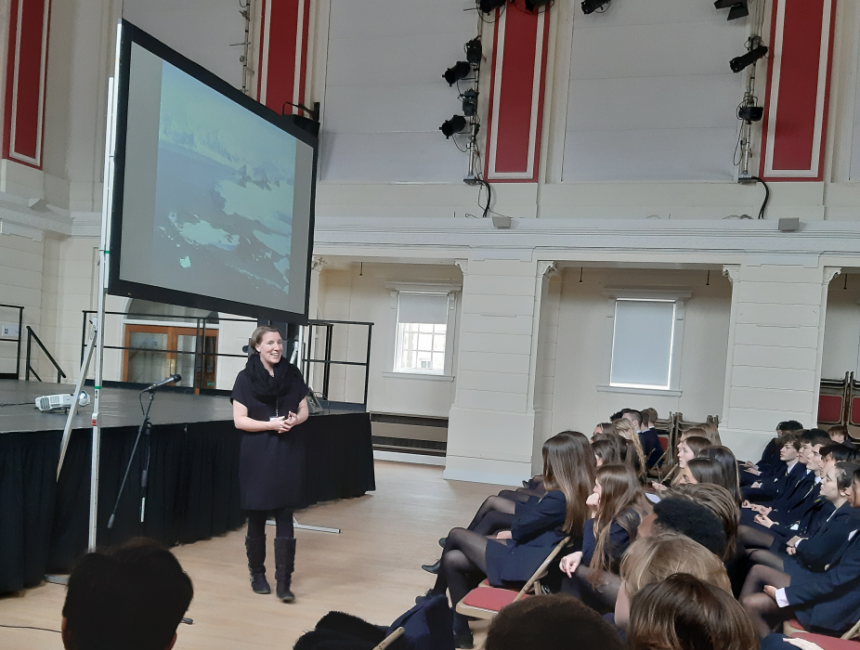 Haileybury celebrated International Women's Day with a guest speaker and an
interdisciplinary seminar on Friday, 8 March. 
We've had the pleasure of welcoming explorer and scientist Felicity Aston, who talked about her remarkable adventures. Awarded the Queen's Polar Medal in 2015, Felicity was not only the first woman to ski solo across the Antarctic (without assistance from machines or kits), but was also part of both the first all-female team to complete the Polar Challenge (skiing to the North Magnetic Pole), and the first team of British women to cross Greenland. All pupils and staff who attended the talk were captivated by her inspirational stories.
Our additional International Women's Day talk was an interdisciplinary seminar organised by the Department of Classics entitled 'The second sex?'. The seminar focused on various female archetypes as presented in art and literature from the prehistoric to the modern era. The pupils were involved in thought-provoking discussion which encouraged them to question gender roles and their representation in all spheres of life, and to learn valuable lessons from the past about how we can strive for equality of the sexes.
International Women's Day is a worldwide event that celebrates women's achievements while calling for gender equality. This year's theme was #BalanceforBetter which has been pushing for more gender-balanced world.