Haileybury Arts Challenge 2018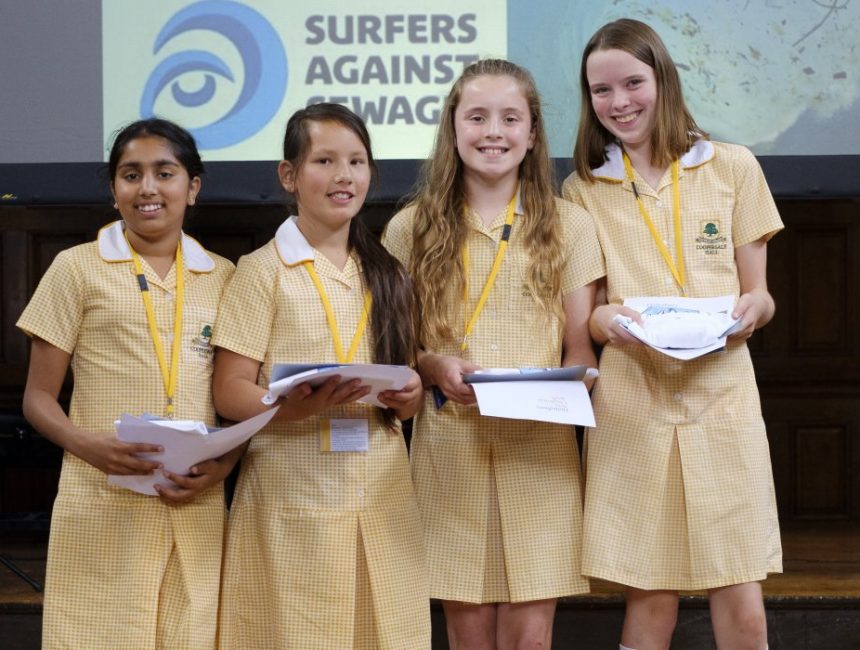 Haileybury was awash with a rich variety of sea life yesterday – the Ayckbourn Theatre became an atmospheric blue aquarium and Bradby Hall was adorned with fishing nets and seagulls.
This was all thanks to our Marine Conservation themed Arts Challenge, which saw Year 5 and 6 pupils from ten schools competing in Art, English, Drama and Music challenges.
The first item of the day was a presentation on Marine Conservation by Teacher of Biology Mr Chris Metcalfe. He talked to the pupils about endangered species such as the Blue Whale and issues such as plastic pollution in our seas.
Then it was time for the challenges, which were specially created to encourage expression and creativity.
In Art, led by our Head of Art Mr Nick Gorman, the pupils were tasked to create sculptures from discarded items that you might find in the sea, such as plastic bottles and netting.
In English, the pupils penned stories about the sea, supervised by Head of English Mr Fergus Hardy. 
In Drama, the Ayckbourn Theatre was lit up with blue lights and fish swimming on the walls. Led by Director of Dramatic Arts, Mr Jacob Thomas, the pupils imagined they were underwater things such as starfish. They also composed their own plays.
With Head of Music Mr Andrew O'Brien, they sang Beyond the Sea and also composed and performed their own pieces of music telling the story of the sea.
After a Marine Conservation quiz, it was time for prize-giving. Mr Thomas thanked everyone for taking part and said how impressed he and the other teachers had been with the standard of work produced by the pupils.  
The tasks were judged by each Head of Department – well done to the winners of the individual Arts challenges:
Art: King's College School
English: Coopersale Hall
Music: Edge Grove
Drama: Westbrook Hay.
The overall winning team was the one awarded the most marks at the end of all the challenges. Congratulations to:
First place: Coopersale Hall
Second place: Edge Grove
Third place: King's College School.
Well done to all of the teams: Aldwickbury, Loyola Prep, Coopersale Hall, Duncombe, Edge Grove, Keble Prep, King's College School, Lambrook, St Joseph's In The Park and Westbrook Hay. 
View a photo gallery of our Arts Challenge: Arts Challenge 2018 photo gallery
Thank you to the Sea Creatures exhibition for kindly donating a free family pass for each pupil in our winning team.