Haileybury appoints new Chaplain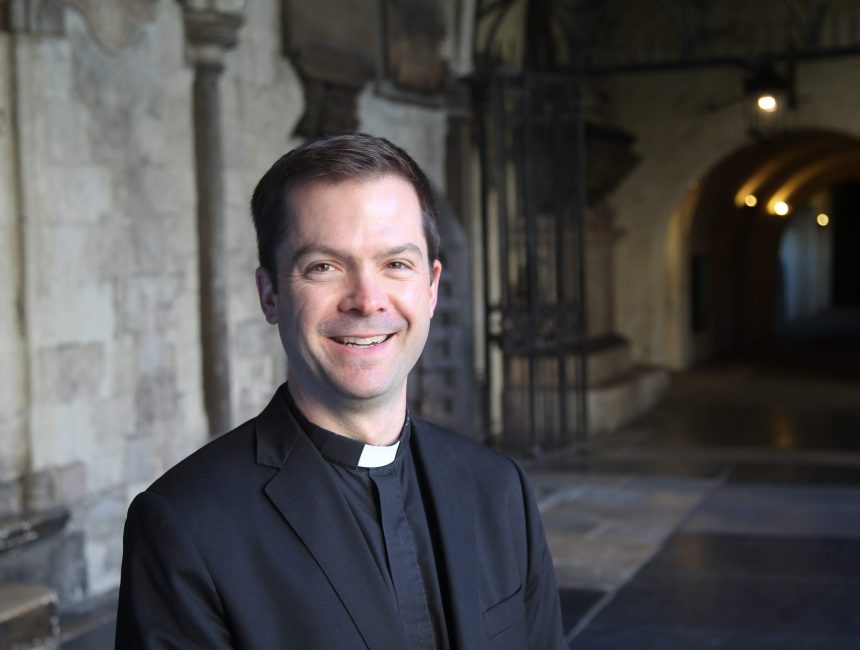 Appointment of new Chaplain –
The Master is pleased to announce the appointment of The Reverend Christopher Stoltz to be Chaplain of Haileybury from 1st April 2020. Chris will come to Haileybury after six years as Minor Canon and Precentor of Westminster Abbey, prior to which he was for nearly five years Chaplain of Trinity College, Cambridge.
Chris was educated in the United States and served a parish in the Midwest before moving to the United Kingdom in 2006, when he became Curate of St Michael's Church, Highgate, in north London.
The Master said: 'We are looking forward to welcoming Chris to Haileybury as our Chaplain. Our Christian foundation and Chapel sit at the heart of our school; I know that Chris, with his wealth of experience and through his ministry, will ensure that this continues to be the case'.
Chris said: 'I am absolutely thrilled to be coming to Haileybury as Chaplain, as a teacher, and as someone excited by the prospect of living and working at the heart of the school. It will be a great privilege to serve the whole school community, to support and develop the school's clear Christian ethos, and to be available to all, regardless of their faith. Returning to chaplaincy was always something hoped for, and I cannot be more happy than to be doing so at Haileybury'.