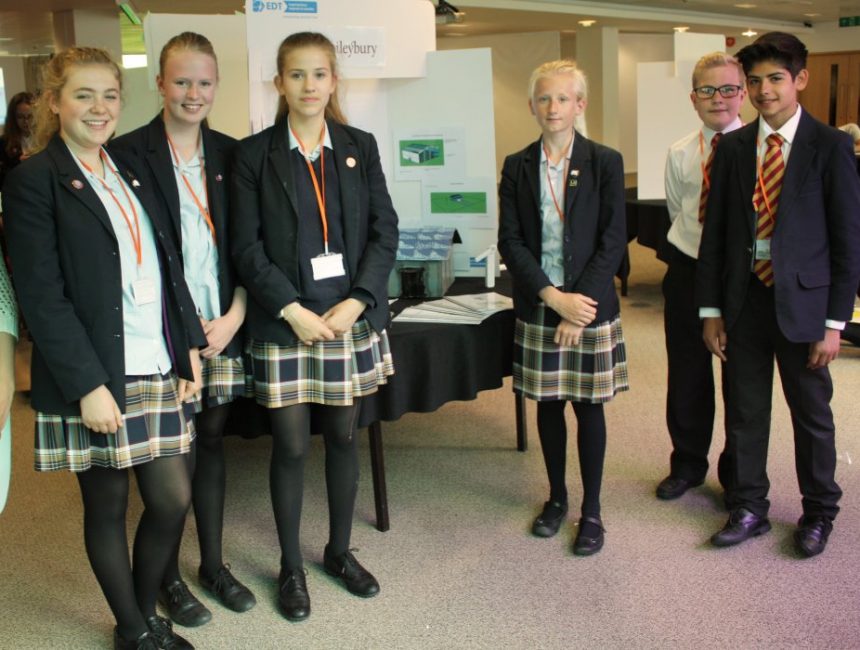 Haileybury's Physics Department was invited to enter two teams of pupils into the GSK Go4SET Challenge at the end of the last academic year.
The ten-week challenge, run by global healthcare company GSK, had the brief of 'Our Healthy School' and saw the pupils looking at ways they could improve Haileybury. 
The Lower School team designed an eco-friendly classroom:
They sent out a school survey asking for pupil opinions on eco-friendly issues, and then considered how they could apply their research to building an eco-friendly classroom.
They created a design of the extremely efficient Haileybury Eco-Classroom, which had double glazed glass panelling, a revolving doorway, rooftop solar panelling, and specially designed floor mats that generate electricity when walked on.
The Removes team decided to focus on mental well-being:
They looked at five areas that improve well-being: connecting with other people, being active, learning, giving to others and being mindful.
They used these factors to create a school survey and then analysed the responses to see which factors required their attention. These were: the need for more water, more fresh fruit in the boarding houses as snacks, and an improvement of the pages in the homework diary to improve organisation and reduce any stress caused by multiple deadlines.
As part of the process, the teams presented their ideas to the Deputy Master, Dr Sullivan, and also were visited every week by mentors from GSK who discussed their projects and provided feedback.
They also took part in an exciting celebration day at GSK's headquarters, GSK House in Brentwood, where they presented their projects to a panel of judges.
Although the teams didn't win a prize, the projects were highly commended and the pupils were awarded a Silver CREST Award and a Bronze Industrial Cadet Award.
Well done to:
Team 1 (Lower School): Jack Hewitt, Annabel Cartwright, Scarlett Spavin, Hari Tamana, Rosanna Parry, and Iris Cameron.
Team 2 (Removes): Nadia Chadirchi, Lily Hunter, Tom Major, Emilie Mathieu, Sayo Salako, and Ben Watkins.