GlaxoSmithKline Science Challenge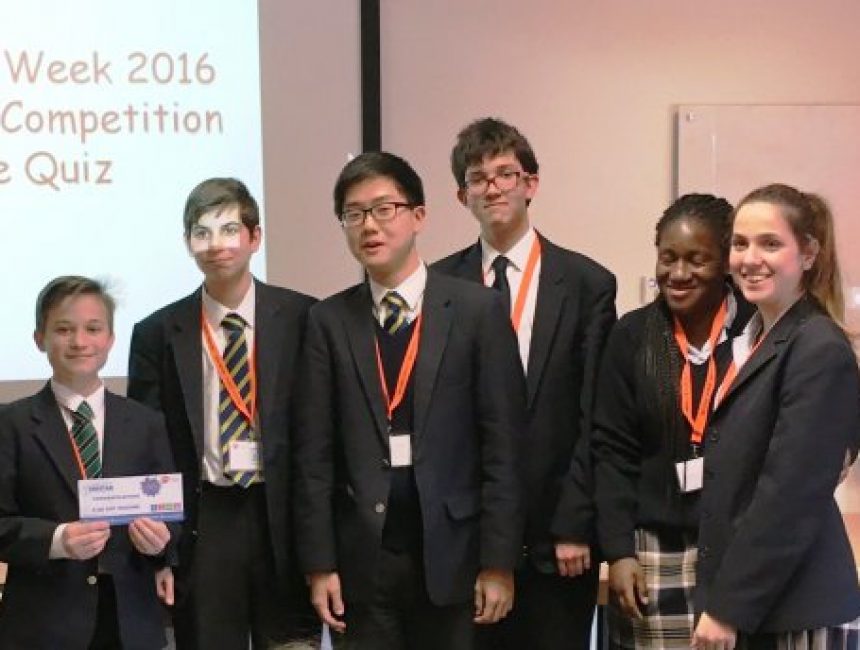 Six Middles pupils put on an impressive performance in the annual GlaxoSmithKline (GSK) Science Challenge for schools. 
Edward Davies, George Amos, Woo Hwang, Mark Salim, Rereloluwa Oyedele and Sofia Koukouli (pictured above) competed in three rounds. These included a Chemistry challenge making glue from milk, an engineering challenge making lifting devices and a Science quiz. 
The team came a respectable third out of 15 schools. They were a great credit to the College and really enjoyed the experience of seeing science in industry.
By working with professional scientists at GSK, the pupils can get an idea of the types of challenges, the team working and the problem solving that goes on every day in a multinational research organisation. They can also see how the science they cover at IGCSE is applied in the real world to help design new medicines.
Dr Dale Johnson, UCAS Advisor, Assistant Housemaster of Trevelyan, Teacher of Chemistry