Girls become forensic detectives for the day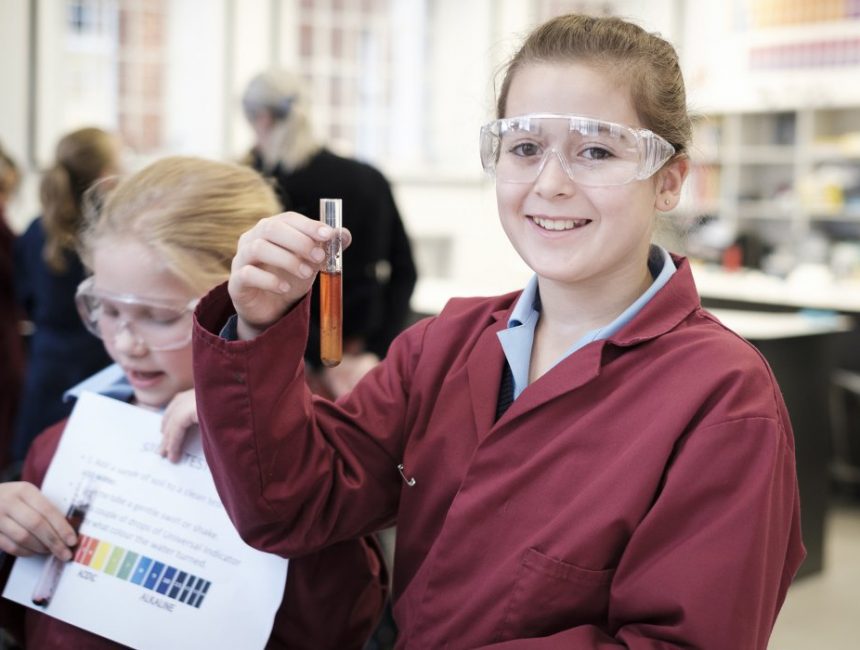 Young female scientists from schools in Hertfordshire and London became sleuths for the day and solved a whodunnit at Haileybury.
Hosted by our Science Department earlier this month, the aim of the day was to celebrate the important role and contribution women and girls play in science.  
We welcomed girls from Charlotte House Prep School, Orley Farm School, Woodford Green Prep School, Sarum Hall School and Heath Mount.
The girls became forensic detectives and investigated and solved a 'crime' (not a real one, we hasten to add!).
A crime scene of a 'murder' (again, not a real one!) was laid out in front of them, and the girls were set the challenge of proving who the murderer was and where it took place.
They carried out techniques such as finger print analysis, chromatography, flame tests and DNA analysis to analyse the evidence.
The investigations were led by our science teachers, including our three female scientists Dr Emma Barrett, Dr Kate Brazier, and Dr Lucy Johnson.
Before coming to teach science at Haileybury, all three Doctors worked on a variety of exciting projects.
Dr Barrett was a research chemist and worked with new materials with light emitting and absorbing properties; Dr Brazier was in medical research and started a project at Imperial College London; and Dr Johnson was sponsored by Unilever and worked on the launch of the 'pink' Domestos bleach brand.
Well done to all our female detectives for successfully cracking the case. Case closed!