First and U15 Netball Teams Victorious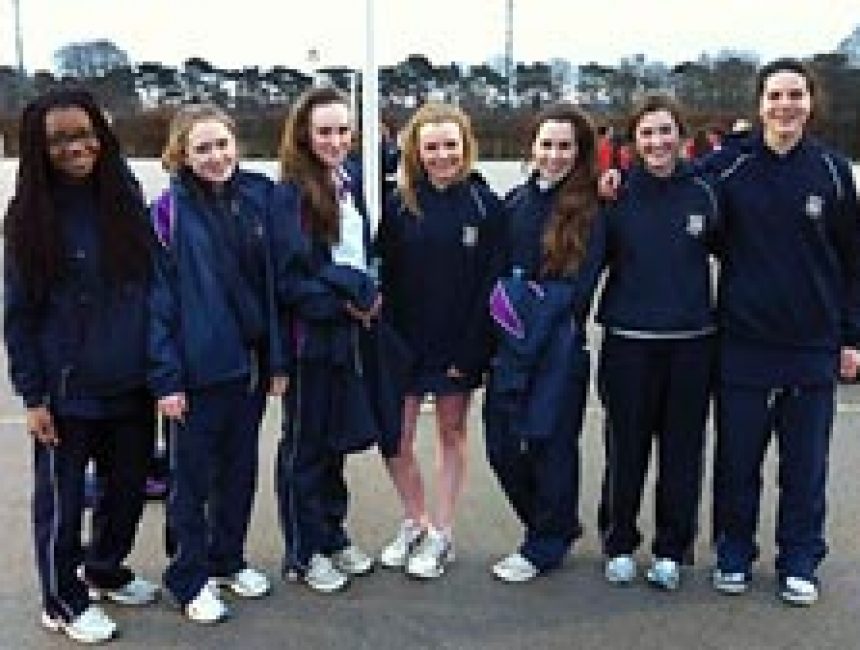 Congratulations to our superb girls' netball squads who have had plenty of reason to celebrate in the last few days.
1st VII
Haileybury's 1st VII team has had an unbeaten season for 2012-13 and kept watching parents at Perse School on the edge of their seats until the final whistle yesterday, bringing the closely fought match to a draw.
The 1st's fixture sheet reveals a tremendous record of success:
v Kimbolton – WON 24-21
v Kings Canterbury – WON 15-10
v Oundle – WON 20-10
v Felsted – WON 29-18
v The Leys – WON 31-26
v Bancrofts – WON 21-20
v Perse – DREW 21-21
The squad comprises: Abi Oghene – Captain; Nancy Muzzlewhite; Elin Davies; Jessica Merulla; Phoebe Stirling; Jessica Billings; Bella Walter; Lizzie Dunning and Lynette Dixon.
Coach Louise Rudd commented: "The girls have always worked consistently well as a squad. They have shown a determined, focussed and positive Haileyburian spirit against strong opposition. They have been able to translate learnt and practiced skills into the games and have used a variety of tactics to break down their opponents play. It was noted by the Perse coach that Lynette and Abi were the best defense they had ever played against!"
Under 15
U15 coach Jackie Mizon reports on a fantastic tournament victory:
"What a great afternoon the girls had on 14 March at the Lea Valley District Tournament. The U15A team were the outright winners with maximum points and are District Champions.
I am extremely happy for the team and the way in which they have represented Haileybury this afternoon. Their positive approach and ever improving netball skills have been justly rewarded. Well done to them all."
Tournament match results were:
v John Warner WON 11 – 1
v Presdales WON 10 – 9
v Goffs WON 9 – 7
v Broxbourne WON 16 – 0
v Turnford WON 10 – 4
Due to the withdrawal of a team the U15B team played only one full game, vs Sele, and won
31 – 17.