Evening with Sir Alan Ayckbourn 6 Feb 7.30 FREE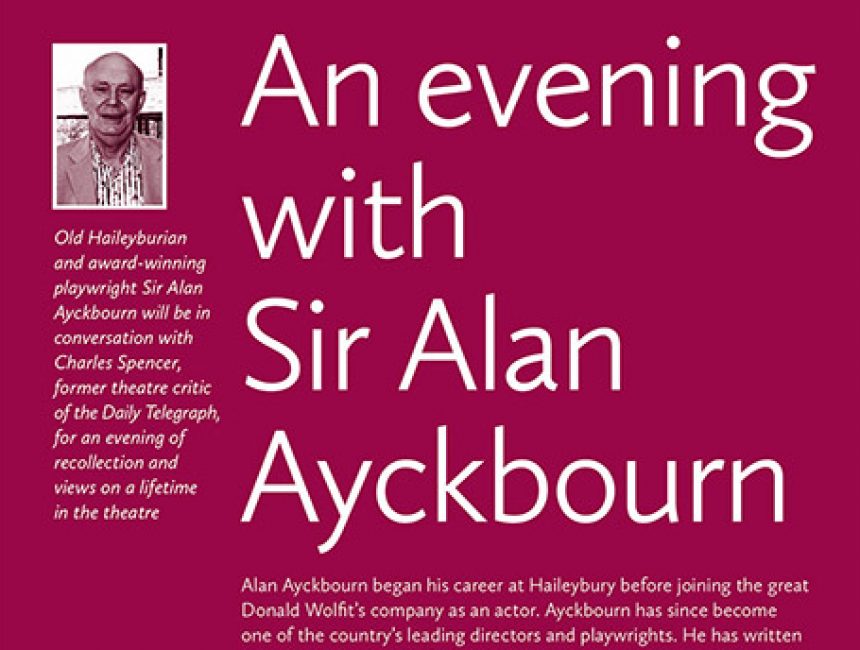 Join us for an evening with Old Haileyburian and award-winning playwright Sir Alan Ayckbourn on Friday 6 February at 7.30 in Big School, Haileybury.
Sir Alan will be in conversation with Charles Spencer, former theatre critic of the Daily Telegraph, for an evening of recollection and views on a lifetime in the theatre.
All welcome – not tickets required.