Eric Knowles talks antiques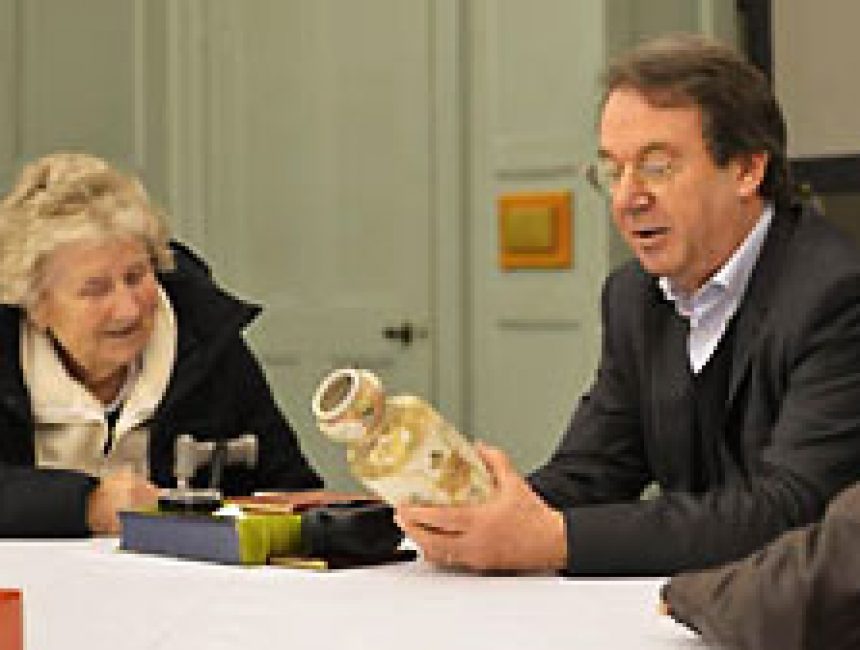 Antiques expert Eric Knowles, well-known to viewers of the BBC's Antiques Roadshow, entertained an audience of parents, members of the public and staff on Monday evening with stories of notable finds and personal experiences.
Knowles is a leading authority in European and Oriental ceramics from the 17th to the 20th century, the glass of Tiffany and Lalique and 19th and 20th century decorative arts. Before the evening's main talk, he provided valuations to around 50 of the audience who had brought in objects for identification.
He explained how he came to love the world of antiques and in particular glass and ceramics. His stories included how some of the greatest valuations on the BBC show came about, including the story of one lady who had bought a small glass container for £1 at a car boot sale which turned out to be an incredibly rare piece by Lalique and eventually sold for £26,000.