England rugby star Nick Isiekwe returns to his old school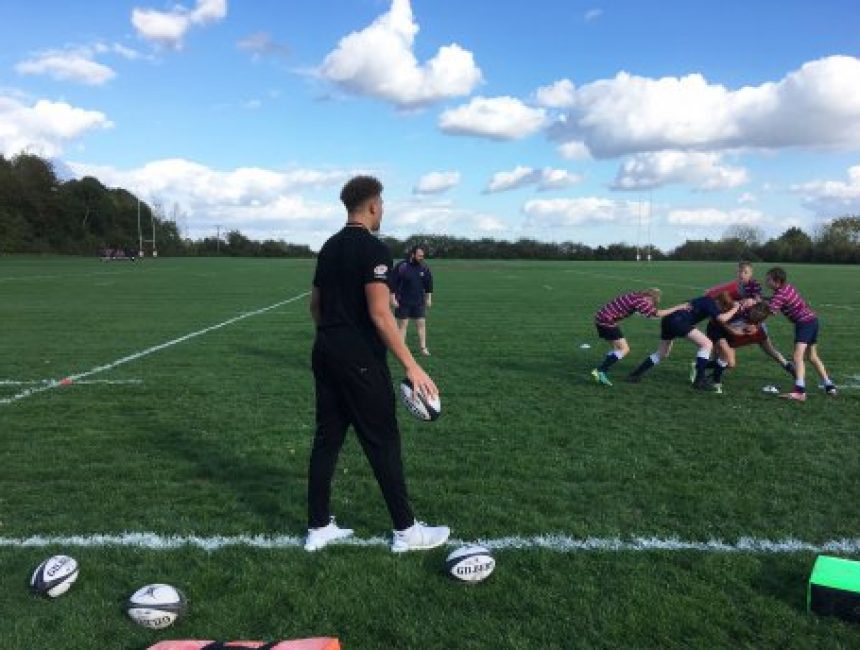 Professional rugby player Nick Isiekwe came back to his former school Haileybury yesterday to coach pupils.
Nick, who used to captain our 1st XV rugby team, left Haileybury last year and has gone on to play professionally for Saracens and England.
Our next generation of rugby players – our U14 year group – benefitted from his skills and knowledge in a superb coaching session.
Andy Searson, Director of Sport, said: "It was a real treat for our U14 boys to have Nick, a full England international and ever-more established Saracens forward, back at school showing them exactly how to go about training and imparting his technical expertise as well. What an inspiration for our boys just 48 hours before their next big game this Saturday!"