England netball captain coaches pupils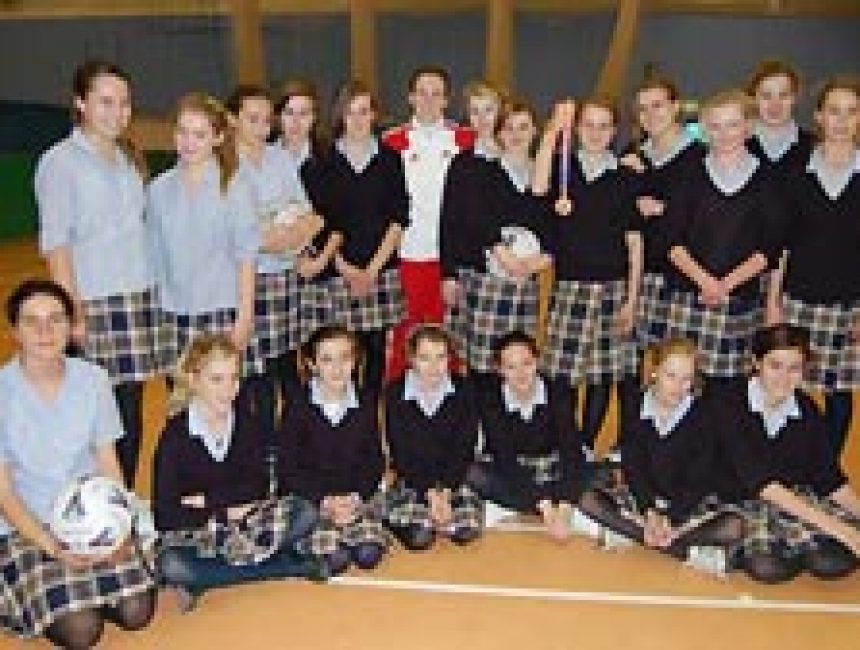 The England netball captain, Karen Atkinson, visited Haileybury this afternoon to share her expertise with pupils and give them an insight into what it is like to be a professional athlete.
Karen has played netball for England for 14 years and intends to retire in July 2012. Among her achievements is representing her country at four Commonwealth Games – coming away with Bronze medals at three of them. She showed these medals, plus her first official England "cap" to the pupils, before taking four different coaching sessions, ranging from helping the Lower School girls (11-13 year-olds) right up to the elite squad (17-18 year-olds).
Haileybury's Under 19 team recently reached the East Round of the National Schools Netball tournament for the first time, after beating Goffs School 11-5 in the final of the county championships. Karen's visit provided the squad with extra training and inspiration as they prepare for the regional round on 22 January 2011.