Dr Nikki Frater to give lecture on artist Rex Whistler at Haileybury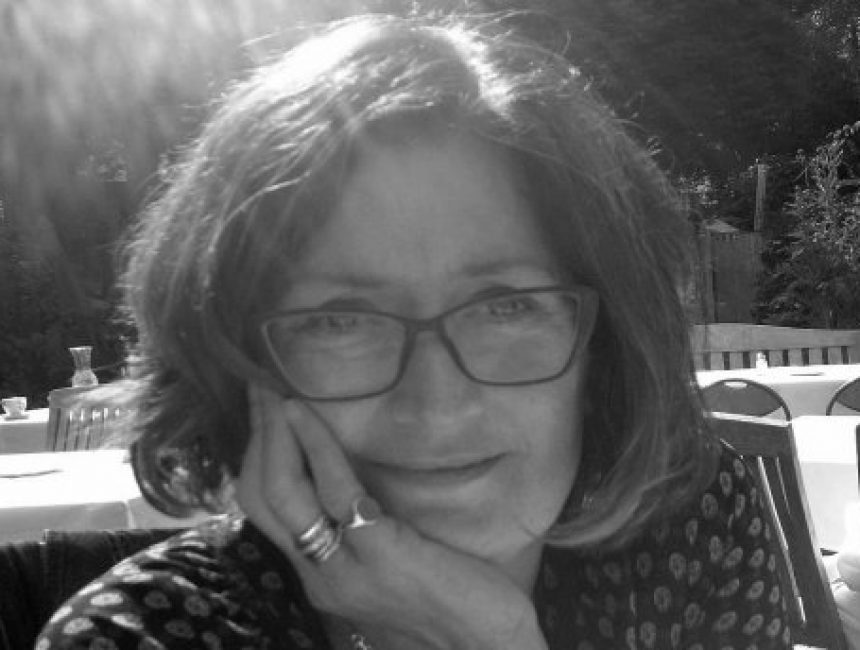 An art historian who recently appeared on BBC One's Who Do You Think You Are helping Clare Balding to trace her family history will be giving a public lecture at Haileybury on Tuesday 17 October.
In her illustrated lecture, Dr Nikki Frater will shine a spotlight on British artist Rex Whistler, who was educated at Haileybury. 
As well as being an expert on Whistler, Dr Frater is an artist and historian. She has appeared on television and given lectures at a variety of universities and art galleries.
Rex Whistler is regarded as one of the finest artists of the inter-war period (1918-39). His work was varied, from society portraits and country house murals to book illustrations and some of the most memorable commercial art of the age.
Highlights include a specially commissioned mural for the Tate Gallery restaurant (which can still be seen today), book illustrations for Gulliver's Travels and Andersen's Fairy Tales, and a mural for the Marquess of Anglesey at Plas Newydd house in Anglesey, which is now owned by the National Trust.
Whistler's social life was just as fascinating as his professional life and he had lots of celebrity friends and famous clients. He was tragically killed in Normandy in July 1944, aged just 39.
We caught up with Dr Frater to find out more…
How did you come to explore the life and work of Rex Whistler – where did the interest in him come from?
I visited Mottisfont (National Trust property in Hampshire) eighteen years ago and was immediately captivated by this room, painted by Rex Whistler, in which nothing was quite what it seemed. I had never heard of the artist before and thought he was remarkable. I had just started an MA in Art History as a (very!) mature student and I became very interested in murals. When it came to writing my dissertation, Whistler was the obvious choice. I started researching him further and that was it – I was hooked and have been ever since.
What is it about Whistler that you find most intriguing?
His ability to create in so many different genres – from murals to portraits to stage designs to illustrations to advertising – nothing seemed to be beyond his reach. I also admire his deep understanding of both art and architectural history; he was extremely well read. Much of his work contains references or inspiration from art of the past but used in a manner that was completely his own. Intriguing is the right word to use about Whistler, there is always a sense of mystery, a story within the work that is waiting to be unlocked.
Do you have a favourite piece by him?
It is nearly impossible to choose just one. Of his murals, I would choose the scheme he created at 19 Hill Street in Mayfair in 1931. As you come into the grand entrance hall you can see glimpses of it as you ascend the stairs until you are directly in front of this amazing vista – you could almost just walk into it. It's got all the elements that he was the master of – trompe l'oeil, rich colour, a composition that is so full that one would never tire of looking at it, a wonderful sense of space and timelessness. As it is in a private house it is not on public view, I was very fortunate to get access.
Can you tell us about your own art?
I am a figurative painter of landscapes and architecture. Inspiration is always to do with the atmosphere of a place or scene, usually to do with the light as much as the subject itself. One of the reasons that I like Whistler so much is that his work resonates with me as an artist as well as an art historian. I have, unknowingly, shared at least one subject with him. I did several paintings of a folly at Wilton many years ago and, much later, I found a letter in the Archive saying he was planning to paint it. I haven't found it yet!
Can you give us a sneak peek of what you will be talking about in your lecture at Haileybury?
The Haileybury connection is proving fruitful! I have got some great images from his sketchbooks of the time. The lecture is a sort of Whistler tour, visiting the works that he's famous for alongside some lesser known ones. My aim is to give the audience a real sense of his life and work, and encourage them to go and experience some if it for themselves.
'Rex Whistler, a Closer Look' is at 7.30pm on Tuesday 17 October 2017 in the Attlee Room at Haileybury, Hertford, SG13 7NU. The lecture is free and no tickets are required.