Double sporting success for Haileybury pupils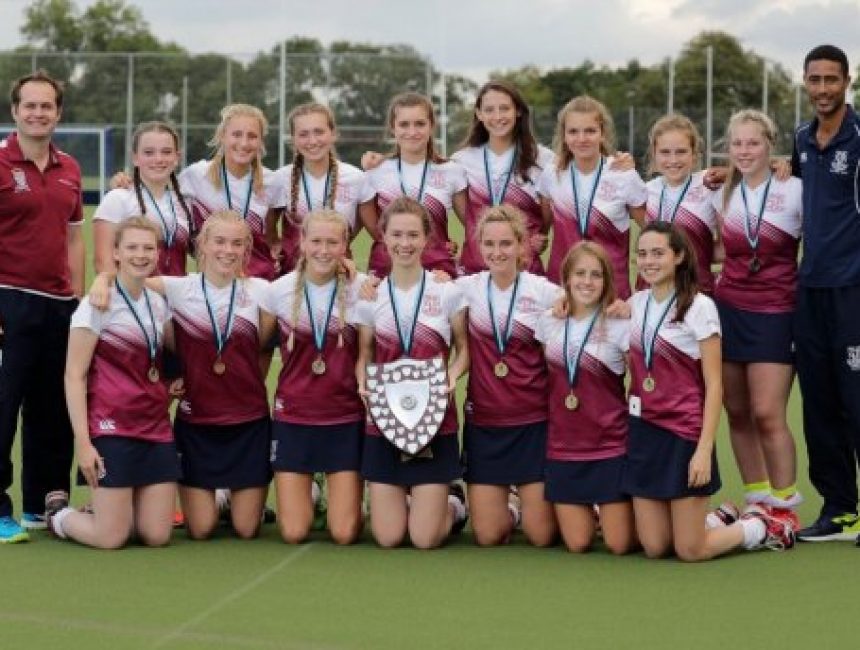 Our hockey and rugby players have kicked off the school year with a string of sporting successes.
On the hockey pitch, the girls' 1st XI team became U18 Hertfordshire county champions on Thursday 22 September.
Held at Haileybury, the county tournament saw the College beat off fierce competition from other Hertfordshire schools such as the Royal Masonic School for Girls, Queenswood and Hitchin Grammar.
The team members were presented with the county shield by former GB international and current Cambridge City player Darren Cheesman, who is now Haileybury's Director of Hockey.
The team has had a strong start to the season, scoring more than 50 goals so far and conceding only one.
The Haileybury girls' 1st XI team has not lost a game since December 2014.
Not to be outdone, the Haileybury boys' 1st XV rugby team, who are the reigning U18 Hertfordshire county champions, has also had a good start to the season.
Coached by Michael Owen, ex-Wales and British and Irish Lions Captain, the players have won three matches out of three so far, including a convincing 59-8 victory against Beaumont School in the first round of the Hertfordshire county cup on Tuesday 20 September.
They are fresh from an unbeaten summer tour to Canada, during which they played four teams including British Columbia Rugby Union and Calgary Select.
The winning U18 hockey county champions are pictured above: Andy Searson (Haileybury's Director of Sport), Rosy Wodhams, Sophie Maytum, Sofia Navarro, Lydia Sanders, Emily Sanders (captain), Amelia Harvey, Lucy Boakes, Isabel Stibbs, Zoe Ramsay, Zoe Cole, Monty Cooke, Siena Milner, Philine Lichtenberg, Jade Logue, Xanthe Drinkall-Gash, Bethan Davies, Darren Cheesman (Haileybury's Director of Hockey).