Darren Shan enthralls pupils with gory tales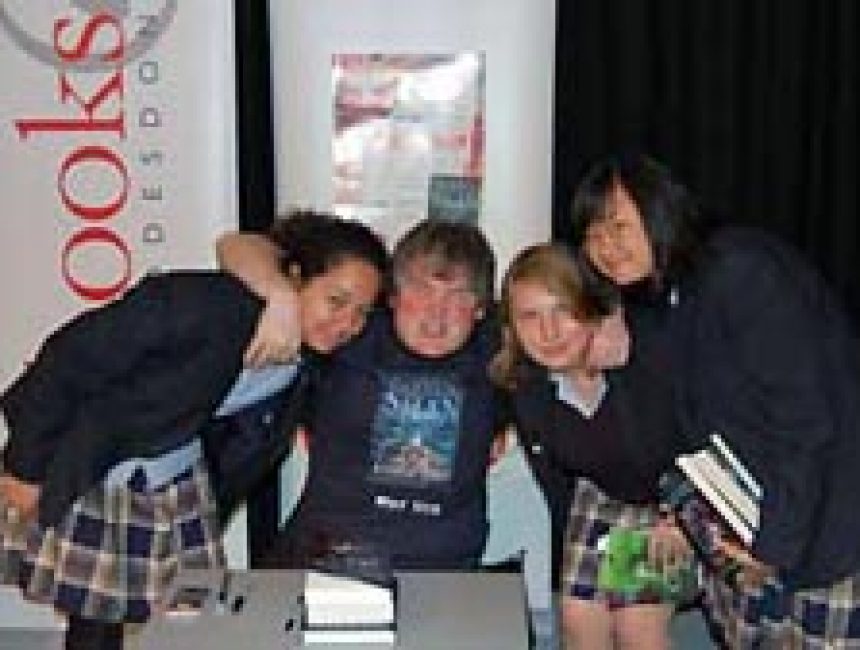 On Saturday, 7 May, we were lucky enough to have a visit from Darren Shan, author of many famous series, including the Saga of Darren Shan (the first of which was made into a film!), the Demonata series, and the Saga of Larten Crepsley, which is his latest.
He started his talk with an extract from Lord Loss, the first book in the Demonata series. I've read the book before, but he read it in such a way that you felt like you could picture the scene! It definitely wasn't a pleasant picture though, as he described demons eating his family's dead bodies…
Then he explained his new series, which followed a character from his first series, but explained how Larten Crepsley came to be who he is in the series. He read us an extract from the first of his new series, Birth of a Killer, which sounded really interesting, before answering questions.
My favourite question was when a little girl in the audience asked what he would be doing if he couldn't write, and he answered: "I could never imagine myself being anything other than a writer. It's all I ever wanted, or thought I could be."
He ended his talk with an extract from his latest book, Oceans of Blood (which sounded very gory!). It was a really great talk by a fantastic author!
Nancy Shammas