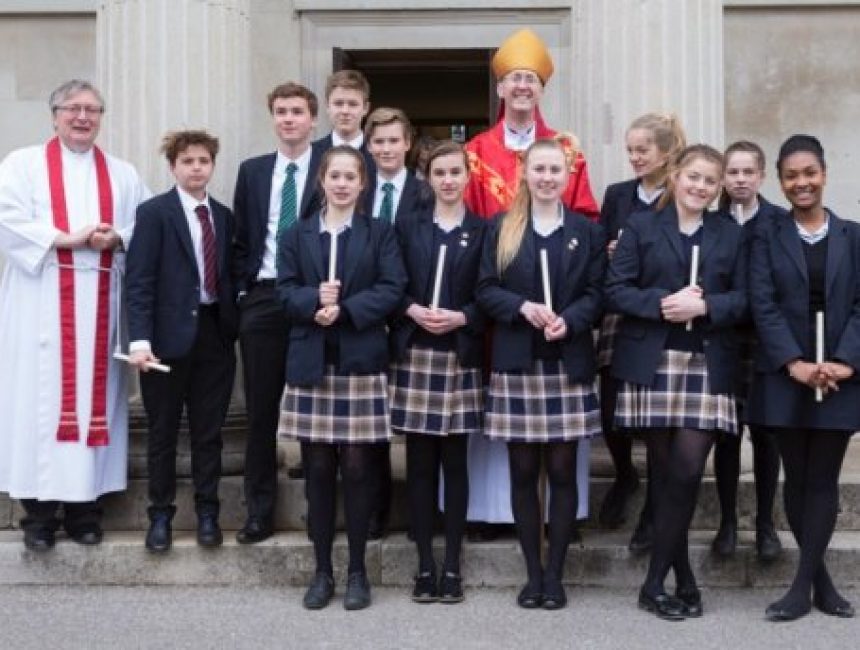 14 candidates from Removes to the Upper Sixth were confirmed by the Bishop of Hertford, the Rt Revd Dr Michael Beasley on Saturday 27 February 2016.
In his sermon, The Bishop challenged the candidates to live out God's call in the world. He prayed for the candidates: 
Almighty and ever-living God,
you have given these your servants new birth 
in baptism by water and the Spirit,
and have forgiven them all their sins. 
Let your Holy Spirit rest upon them:
the Spirit of wisdom and understanding; 
the Spirit of counsel and inward strength;the Spirit of knowledge and true godliness; 
and let their delight be in the fear of the Lord. Amen.
The Chamber Choir sang the Kyrie from the Mass No.2 in G by Franz Schubert, and for Communion the Chapel Choir sang Inscriptions Around Us, a piece written by the former Director of Music, Quentin Thomas.
The candidates, their families, supporters and staff gathered for lunch in Big School after the service.
Revd Chris Briggs, Chaplain.