Chemistry, football chants and HMV: The Elgar exploits you didn't know about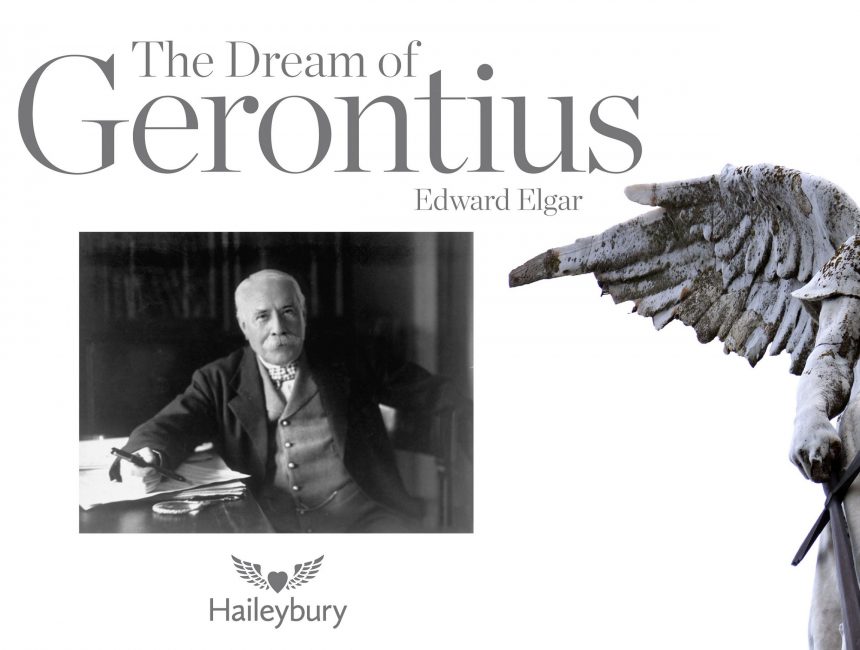 With our musicians perfecting their parts in The Dream of Gerontius, we've taken a look at the composer behind the religious masterpiece: Sir Edward Elgar.
Elgar gained his first taste of music on the organ, emulating his father, but he also spent time gleaning inspiration from the singing at Worcester Cathedral – close to where he grew up.
As a violinist, his favourite composers included Dvořák and Tchaikovsky but it was the work of Wagner who really set his creative juices flowing.
Aged in his 40s, he composed Enigma Variations – one of his best-known compositions – and it was then that he received widespread public acclaim.
A year later, in 1900, Elgar began writing The Dream of Gerontius, which is set to Cardinal Newman's poem of 35 years previous.
It follows the journey of a dying man as his soul passes through seven phases of transformation.
The Catholic Herald reported that the music sung by Gerontius's guardian angel reveals a "compassionate rather than angry God, despite the sombre anticipation of divine judgment found in the work's opening bars."
Elgar wasn't satisfied with simply creating music. He made potions in his garden shed which eventually led to the creation of his Sulphuretted Hydrogen Apparatus – a device for synthesising hydrogen sulphide that briefly went into production.
He was also one of the first composers to embrace recorded music. He teamed up with HMV, following the launch of its first shop on Oxford Street in 1921, to make recordings of his works.
Elgar followed Wolverhampton Wanderers, and it's understood that he wrote the world's first football chant for them: 'He Banged the Leather for Goal'.
The composer was knighted by King Edward VII in 1904 and until 2010, he was depicted on a standard £20 note in the UK – but he's since been replaced by Scottish philosopher Adam Smith.
You'll recognise Elgar's Pomp and Circumstance Marches – synonymous with Last Night of the Proms.

Sources: The Catholic Herald, Classic FM, Elgar.org, The Elgar Foundation